HIPAA Case Study
A recent appellate court ruling in Florida may be the first to pave the way for a U.S. class action lawsuit involving health information data breaches to move forward to trial. This case involves the theft of unencrypted laptops from an insurance company's corporate offices which contained data on 1.2 million health plan members.
If this case is certified by court as a class action and is not settled before going to trial, it could be the first U.S. class action health data breach suit that goes to trial. The suit is based on the fact that not only is the victims' protected health information now unsecure but they are extremely vulnerable to identity theft. If this case is certified by the courts as a class action lawsuit, any unencrypted data may end up costing more than anyone ever anticipated. But who really pays the costs? The insurance company faces huge fines and legal fees but what secondary costs will small medical practices and consumers face? This case proves again that trust is out the window, encrypt your data or else you could be the next headline.
Our experts at Dexcomm have developed resources to help protect you: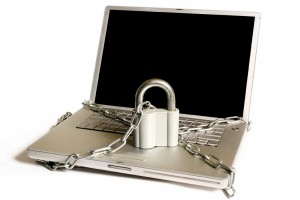 Prevent your Mobile Devices from causing a HIPAA Violation
What does HIPAA consider to be a mobile device?
Click here to read the full story from Data Breach Today or Healthcare Info.