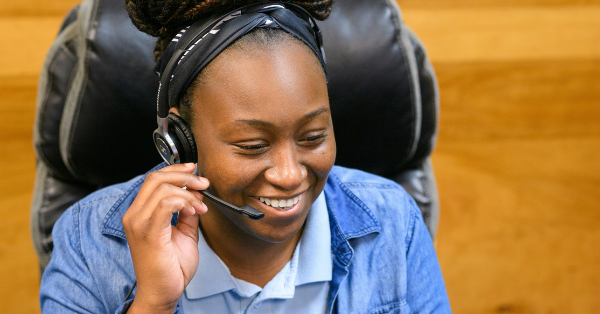 What is your first thought when you call a company and are greeted by an automated voicemail system (Interactive Voice Response System or IVR for short) telling you to select from a list of the following options?
If you are like most, you feel aggravated and may begin to lose patience as you spell out your name for the third time or ferociously peck at the 0 button, desperately hoping to reach an actual person to speak with.
Why Live Call Agents Outperform Automated Voicemail Systems
While we can all attest to the tremendous growth and ease that technology has brought to the business world, many of us can also agree that when it comes to reaching out to a company by phone, we would prefer to speak with a real person.
In fact, in a study published by Liel Leibovitz, New York University assistant professor of communications, 83% of consumers think that IVR systems provide a cost-saving benefit to the company and no benefits to them at all.
Engaging, even with the best answering system on the market can leave you with a feeling of cold, distant disconnect.
Discover, for example, must have taken note of this growing distaste for machine operators, and launched campaigns spotlighting its 24/7 service, a U.S.-based noncomputerized customer care extension. The company recognized the value in offering its clients the ability to speak to a "live" person, an almost unheard ofpractice for big businesses in the digital age.
By simply taking the time to listen to what its community was saying and coming up with a simple satisfying solution, Discover has reaped the benefits. For the last three years in a row, it has won the J.D. Power Award for "Highest in Customer Satisfaction" for a credit card company, upstaging American Express who had been given the award the previous nine consecutive years.
You may be asking yourself: How does this information apply to me and my company? Well, if your business receives calls from customers or potential customers, then it is imperative for you to know that:
A

recent report from Marketing Land

stated that 74% of people were inclined to choose a competitor after a negative phone experience.
Your customer's call experience starts from the moment that they hit the dial button.

How long you take to answer,

how welcome they feel once you answer and their perceived treatment during the call are all vital components.
More than three-quarters of your customers don't want to hear a machine pick up no matter how great the system's ease of use is.
In essence, there is currently no technology that can replace the power of a real person answering your phones and politely asking, "How can I help you?"
Find out more about Dexcomm's 24/7 live answering services. Or you can use our chat box on all pages of the website to talk to someone right now.