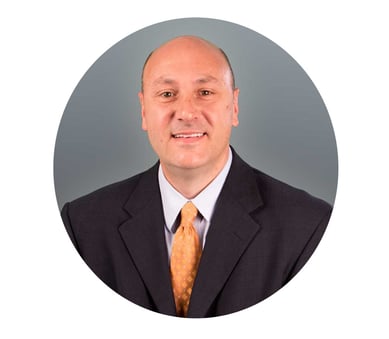 Blaine Barrilleaux is best known in the Lafayette and New Orleans communities for being an exceptional personal injury attorney. He has been practicing since 1998, when he graduated from Loyola Law School in New Orleans. He cut his teeth in the profession as an associate; it was during this time, early in his career, that he learned an invaluable life lesson. You should never go into anything with a fear of failure, even if the odds are stacked against you; you should always prepare like you are going to win. In 2002, Blaine decided to strike out on his own and open his own law firm. He has always kept this winning mentality with him, pushing fear aside to fight for his clients when they need him most.
Blaine has represented thousands of local injury victims in addition to working on several major national mass torts and class action lawsuits. What drives him to keep standing up for those who need his help time and time again? Contrary to the popular negative societal reputation that most personal injury attorneys are tagged with, Blaine directed his career path choice with the selfless act of wanting to help people and fix things for them. He said that his job is to "help people who are really hurt." He went on to say, "People don't realize how stressful it is when you are hurting. My job is to take the stress off."
Two things are very clear about Blaine: he very deeply cares for those around him, and his family is the focus of his life. When mentioning his three girls, his face lit up. He states that they "do everything together." He and his wife have been married since 1998, and he credits her with their move back to the Lafayette area, where he was born and raised by his mother who was a homemaker and his father, a medical supplies salesman. He stated that "absolutely everything" is fantastic about living in his home town again.
He is a big supporter and fan of sporting activities at the University of Louisiana at Lafayette where he earned his bachelor's degree in marketing. He even founded his own fundraiser RCAC to assist in raising money for the athletics department. He also enjoys spending time with friends and family. When not in the office, you can find him with his daughters and his wife "somewhere on the water" as they are avid "beach and boat people."
When asked for a few words of wisdom, here were his thoughts:
Favorite Quote
What you are going to ultimately be in life, you are becoming today. (His father told him this as a child.)
Words To Live By
Be kind to everyone on the way up; you'll meet the same people on the way down. (He heard this from a speech given by John Wooden, a basketball player and head coach at UCLA.)
Advice To Other Entrepreneurs
Your business will only be as successful as what you put into it. It will require a massive amount of your time, effort, and money.

Treat your customers and employees the same way that you want someone to treat you.
We are so very honored to be a partner with someone as caring and compassionate as you, Blaine. Thank you for allowing us to serve you.
We wish you much success in all of your endeavors!
Blaine has been with Dexcomm since 2009. Visit his website by clicking here.