As scary as it might seem, your medical practice may encounter a privacy violation. So, what do you do if you discover a HIPAA breach? Our Dexcomm Experts have put together four useful tips on what to do if you discover a HIPAA breach in your medical practice.

01

Gather Information
Ask who, what, when, where, how. Who was it disclosed to, how was it disclosed, when was it disclosed, etc.
Click here for Dexcomm's Accounting for Disclosures Form
02

Make Contact
Relevant parties may include patients, employees, authorities, media and the Secretary of HHS
Click here for Dexcomm's HIPAA Breach Who & When to Contact Guide
03

Define Resolution
In cases where breaches happen, the medical office must communicate steps to prevent them from happening again. The HIPAA Security Rule also requires that you communicate this information to the relevant parties.
04

Documentation
Document each step you took to resolve the HIPAA breach.
Click here for Dexcomm's Documentation Form
For more information on HIPAA threats and breaches click on the eBook

or @sk the Expert!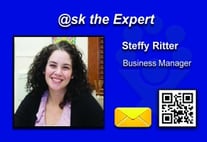 By using these four tips, you are likely to get a handle on your medical practices's HIPAA violation, threat or breach. We hope that this information and eBook has proven helpful to you, your employees, and your practice.