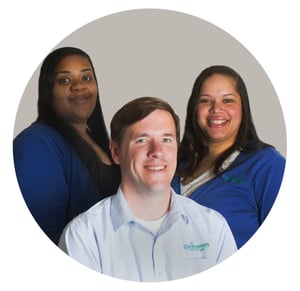 ---
We are a Louisiana-based corporation that provides answering services to businesses and service agencies across the United States and Canada. We have been open since 1954, employ a staff of roughly 100 people, and our average client retention rate is 10+ years.
About Our Agents
When we conduct new applicant interviews, we tell prospective employees that they must be passionate about helping others in order to work for us. This ensures a more consistent customer experience for your callers.
We focus on providing industry training and self-improvement opportunities for our entire staff. This assists with personal growth and in turn produces a more engaged workforce who understand the importance of keeping your customers happy.
Every employee at Dexcomm is infused with a desire to serve, a yearning to help others, and the aspiration to fully develop their own potential. We work together to have a positive impact on the lives of thousands of people—our customers and callers—every day. Our values, our history, and our experience together define the spirit of service within each of us.