Cost Efficient, Professional Answering Service Available to Answer Your Calls 365 Days a Year

.
A professional call answering company like Dexcomm can help your electrical service company increase efficiency & productivity, maximizing your profitability.
As an electrical service provider, most of your time is spent on the road. This means that it is not unusual for calls to be missed while you are working at various job sites. If you are one of the lucky ones, you have a full-time receptionist working during the week to take as many calls as possible.
Even if this is the case, electrical emergencies can happen outside of the typical workday. This is why you need a quality answering service with a personal touch. Your customers deserve to be taken care of regardless of the time of day, so let us help.

Having a call answering service like Dexcomm, that's knowledgeable in the electrical service industry, answer your calls can free up a significant amount of employee time, allowing them to focus on what's most important.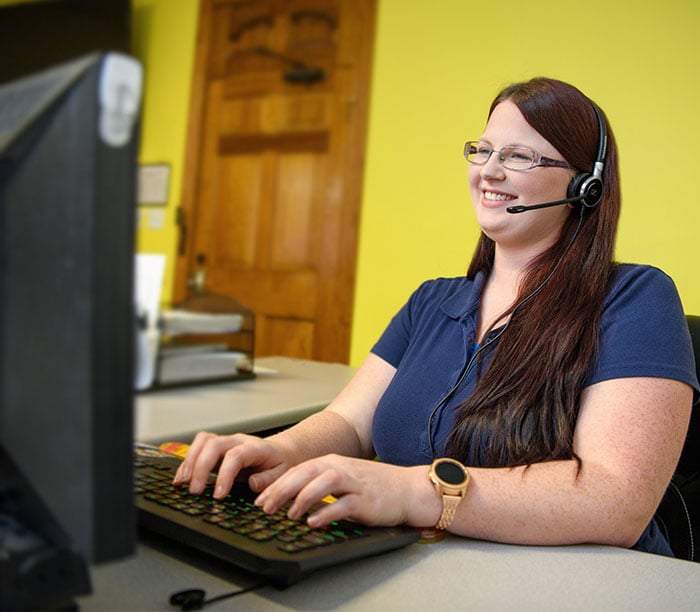 "Since 1999, Butcher Air Conditioning has used Dexcomm for our after hours calls. We find they are caring and concerned. They go the extra mile to make sure the call is delivered promptly to the correct person the first time. We have been very pleased with their service."
"My company has benefitted greatly from using Dexcomm as our answering service. Our customers are always happy to hear a kind voice answering the phone letting them know what they can expect. It helps my HVAC team to be committed to serving our customers, and I have peace of mind that people who call my company are handled in a professional manner."