Booking more appointments is key to growing your HVAC, plumbing, and electrical business, but it certainly isn't a task for the faint of heart. It can be difficult to know where to begin when it comes to growing your company and expanding clientele. That's why, in this blog, we've highlighted some tips and tricks about how to start booking more appointments for your home service business.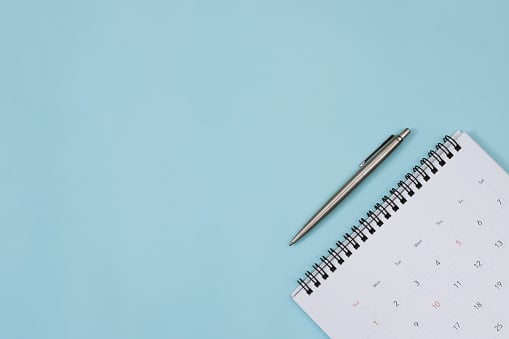 Make opportunities to book an appointment conspicuous on your website.
Being that the Internet plays such a serious role in consumers' search for products and services, your website is one of the most powerful tools in your toolbox when it comes to booking more appointments. With that in mind, it's important that you make it as convenient as possible for people to book with your company through your website. Don't hide your "call to action" buttons on your page. Your "BOOK NOW" button should be a prominent, eye-catching element on your home page, and for that matter, on multiple important pages on your site.
Making opportunities to book on your website more apparent aids in customer convenience, but it also increases the amount of chances people have to book with your company. Home service emergencies don't always occur conveniently between the hours of eight in the morning and five in the evening, so making a live version of your schedule accessible online opens the margin of time for people to book with your business.
If you're having a difficult time attracting customers to your website altogether, check out this blog on how to reach more customers online.
Take advantage of social media marketing.
Facebook has an advertising audience of 2.14 billion people around the world, with the average user clicking on around 12 ads per month. With the right strategic approach, advertising on social networks such as Facebook, Instagram and LinkedIn can be incredibly beneficial for local field and home services businesses looking for ways to drive growth.
Above all, be of service to your searches, connections, and followers. Listening to them, capturing their common questions, and specifically addressing them in your social media content will improve your results and boost engagement. More importantly, you will be seen as a genuine expert in your industry.
Don't miss phone calls.
The phone is easy to overlook as a tool for booking more appointments, especially in the digital world we live in now. Despite, the fact remains that missed calls lead to missed opportunities. In fact, missed calls are the primary reason most service businesses miss out on jobs. Even more so, voicemail isn't as effective as it once was, as "eighty percent of callers sent to voicemail do not leave messages because they don't think they'll even be heard" (CRM).
Whether you miss calls after hours or have a difficult time keeping up during times of overflow, an effective solution to missing calls is using a call center. You and your team can do only so much without the proper support, especially when your business is experiencing growth. Partnering with an answering service provider will help you avoid missed calls, ultimately increasing the number of booked appointments and profits altogether, as well as the level of customer service your business is able to deliver to callers.
Additionally, a call center can step in to help should a natural disaster knock out the power and your phone lines. That means rather than missed calls and missed opportunities, you can move forward with business as usual without missing a beat.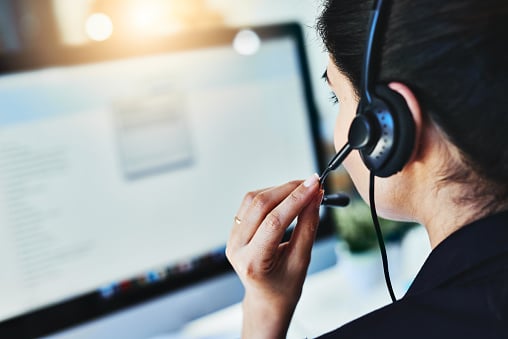 Deliver better customer service.
Booking more appointments and growing your business starts with offering exceptional customer service. When you offer great service, your satisfied customers are more likely to spread the word to their friends and family. On the other hand, offering poor customer service is a surefire way to lose jobs, miss out on potential customers, and damage your reputation.
To protect your business's name and keep customers coming back, it's essential that you continuously offer top-quality customer service, regardless of whether you turn to a call center for appointment scheduling or handle your calls in-house. That means never missing calls, actively listening to customers' concerns, and always maintaining a friendly and professional demeanor.
Whether on the phone or in person, delivering top tier customer service is essential to booking more appointments. If your level of customer service suffers, it will be apparent in your number of booked appointments. No one is going to do business with a company who treats them unkindly or who is impatient when it comes to answering questions.
Not sure if the customer service of your business is cutting it? This blog outlines signs of poor phone etiquette and how to overcome them.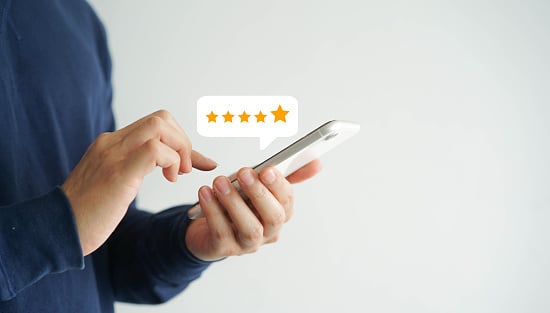 Follow up with your callers and customers.
Following up with your callers and customers is a simple, yet effective way to book more appointments. If you recently serviced someone's drain or air conditioner, call them the following day to ensure everything is still working properly. If someone called your place of business and asked for a quote, call them back the next day to ensure they were able to get their needs tended to.
By following up with existing and potential customers, you show that you care. A little bit of attention can go a long way, so long as to have another appointment booked in the long run and a new loyal customer in your client-base.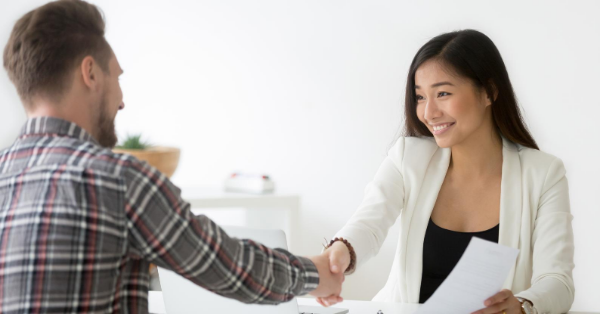 Conclusion
Booking more appointments is easy if you're willing to make the necessary adjustments that will help you to do so. Remember:
Don't hide your calls to action on your website.
Take advantage of social media marketing.
Don't miss phone calls.
Deliver better customer service.
Follow up with your callers and customers.