Many of our clients choose to partner with us because of the way we represent them on the phone, but our partnership is deeper than that. Our culture and our commitment to our customers, callers, and co-workers motivates us to treat every caller as if they are the most important person in the world, and when we are connected to them, they are.
What Makes Us A Great Partner?
Qualities like integrity, great listening skills, motivation to do a great job, and passion for what we do are wonderful starts.
Add to that our commitment to represent your business the way you desire, our people, core values, and our 60+ year legacy of excellence, is what makes us a "great partner."
What really drives and fuels our passion is when our clients share with us how we've made a positive difference for their company. Offering professional answering services and call center services is what we're all about.
Our Proven Process for Your Success.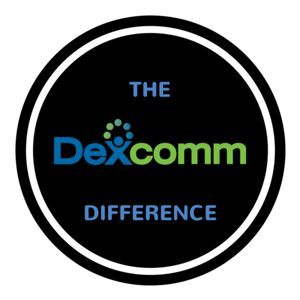 Dexcomm has developed a proven process to ensure that your partnership with us meets and exceeds your expectations. In fact, we are proud to have a customer tenure that's over 10 years!
Our team also has decades of experience and knowledge, not only in the answering service industry, but in many areas that impact the business of our clients – operational excellence, programming and development, quality assurance, nursing, training, and communication just to name a few. This experience has lead to a team of individuals who can do much more for your company than answer your phone.
Take a look at the 6 step process that we follow:
1) Getting to Know You
We host a meeting to listen as a partner and consultant to understand your answering service needs, goals, expectations, and to verify that we are a good match for your company
2) Onboarding Meeting
Gathering information needed to handle your calls

Meet your dedicated account manager and others who will support your account

Re-confirm how you would like calls handled

Recommend best practices that are working well for others in your industry
3) Account Programming
Custom programming of your account by programming experts

Testing of your programming by our quality assurance team

Final review meeting with your team, our account manager, our sales executive, and our client care supervisor
4) Training
Your needs and expectations are communicated to our entire staff

We train our team in preparation for call handling for your account
5) Go Live
Our client care, operations, quality assurance, and billing teams closely monitor your account for the first few weeks after your startup date to ensure that we are meeting your service expectations, and to discuss call traffic reporting in order to fully optimize your account
6) Service After The Sale
Your dedicated account manager will continue to follow up with you regarding service on your account- we recommend that you choose a quarterly or semi-annual follow up schedule for this
We Help You Reach Your Growth Goals.
We're here to help you reach your business goals by making your communication more efficient.
As a partnership-focused answering service, you can be assured that we're accountable to you and your success and that we are looking out for your long-term success.
When we conduct new applicant interviews, we tell prospective employees they must be passionate about helping others in order to work for us. This ensures a more consistent customer experience for your callers.
We focus on providing industry training and self-improvement opportunities for our entire staff. This assists with personal growth and in turn produces a more engaged workforce who understand the importance of keeping your customers happy.
Every employee at Dexcomm is infused with a desire to serve, a yearning to help others, and the aspiration to fully develop their own potential. We work together to have a positive impact on the lives of thousands of people—our customers and callers—every day. Our values, our history, and our experience together define the spirit of service within each of us.
---