Dependable Call Answering & After-Hours Phone Services for Plumbers & Sanitation Companies
A professional call answering & virtual receptionist company like Dexcomm can help your plumbing business handle a larger amount of service calls, schedule more appointments and talk to customers after hours, achieving increased growth and revenue.
Many plumbing businesses and home service companies are round the clock businesses, customers can call at all times. A phone call or emergency need that gets missed can be hundreds, or even thousands of dollars of potential lost revenue.
Having a call answering company like Dexcomm act as your virtual receptionist can not only save you the costs of having additional personnel, but increase your revenue by being able to answer after-hours calls and even scheduling appointments.
Call answering & scheduling services from Dexcomm can help to alleviate the administrative burden on yourself and reduce the costs that come with managing receptionists or extra administrative personnel.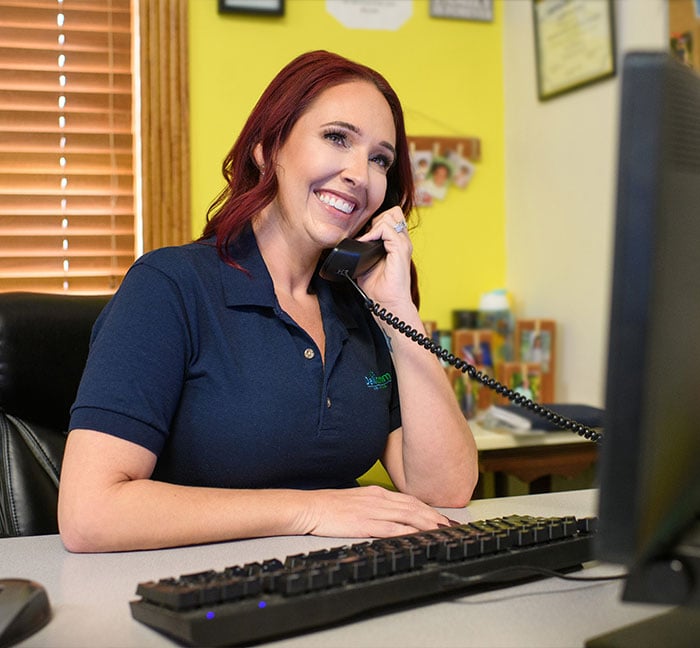 "As my client continues to grow, so does our reliance on Dexcomm. It's a very good and professional service...They offer so much data, and the operators have done a really good job handling the calls and dispatching them to the appropriate people...Dexcomm has helped alleviate a lot of headaches and a lot of frustration."
"Since implementing Dexcomm's solutions, Roto-Rooter of Baton Rouge closed 62% of 3,315 jobs booked from their after-hours callers...Dexcomm was able to eliminate the need for field staff to enter data into ServiceTitan, ultimately minimizing incorrect data and delayed invoices. Dexcomm dispatched emergency services quickly, allowing Roto-Rooter's field personnel a better chance of closing jobs and generating revenue."