You can rest easy knowing your business will still be able to communicate with clients and prospective clients, even when severe weather hits your business. Most answering services have a backup plan for weather events. If they do not, it is in your best interest to keep looking for a partner who does. We have taken our disaster preparedness system several steps further, despite the costs of time, money, and training it entails because your success is our success. After all, the reason you partner with us is so that we can support your business anytime you cannot or have more urgent priorities than answering the phone and we cannot do that without power, telephony, and data.
These preparations virtually guarantee that we have an up time rating of nearly 99.9%. In fact, we have operated with no unscheduled downtime exceeding one hour for over a decade.
Here is how we stay available to answer your calls in any weather:
We are ATSI site-certified
About ATSI Site Certification
The Association of Teleservices International's 24/7 Site Certification Program sets forth nearly sixty [60] criteria designed by ATSI the Certification Committee and industry experts like Dr. Peter DeHaan. They represent a collection of the best practices and guidelines that telephone answering services must adhere to in areas such as general business practices, operations, and personnel. Part of the challenge of participating in this peer review and inspection program is the rigorous preparation work that is completed in order to qualify. Upon receiving Certification status, telephone answering services will have demonstrated to the satisfaction of the Certification Committee a high level of proficiency in recovery techniques, good business practices, documentation of procedures, and levels of redundancy necessary for 24/7 preparedness. In addition to this site certification, we have gone even further to serve our clients with three areas of triple-redundancy:
Three Areas of Redundancy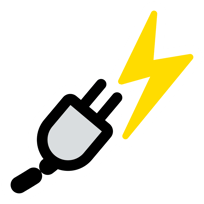 1. Power
For a steady stream of power, we are connected to three sources: an uninterruptible power supply, a propane generator, and gasoline generators. We can run for up to 12 days on our propane powered generator alone.

2. Telephony
Our telephony functions are also backed up by triple redundancy. State-of-the-art cable and Voice over internet protocol systems keep us connected to your clients 24/7/365.
3. Data
To ensure that our customers can always access their call messages and data, we utilize high-end encryption protocols on redundant data storage platforms in the cloud and on physical servers. .
Hurricanes
Dexcomm has long had contingency plans in place for hurricanes, having worked through many dangerous storms. Current management has experience with storms starting with Hurricane Andrew in 1992. We have learned new preparedness techniques and tools throughout every storm since, including Hurricane Laura.
We anticipate extremely high call volume through the days before and after a hurricane and always arrange for extra staffing to make certain every call is handled with compassion, professionalism and personal concern.
A power outage or weather emergency shouldn't impact your answering service provider. See how Dexcomm's triple redundancy is ready to ensure that your calls never go unanswered, even during hurricane season.
Business Continuity Services
For customers seeking peace-of-mind for their business communications, but are not ready to utilize answering service at this time, we also offer two levels of DexPrep, our stand-alone business continuity service. For a low, annual flat rate you can rest assured knowing that your business will continue to communicate with clients and prospective clients in any weather. This fail-over system allows your phones to roll over in an emergency or hazardous weather situation directly to our headquarters, where a live, professional representative is always ready to take your calls.
Level 1: Business continuity without emergency notification.
Level 2: Business continuity with emergency notification.
Because of our disaster preparedness solutions, you can:
Ensure that your clients and staff are kept in the loop.

Automatically maintain essential call handling functions in the event of a natural disaster or power outage.

Contact the appropriate personnel in crisis situations such as a telephone outage.
"After Hurricane Katrina, Dexcomm did an incredible job for our insurance agency and for our customers when our power and communications were out. We needed all of the help that we could get to serve our customers who were so desperately in need, and I do not know what we would have done without Dexcomm!"
David Daniel Daniel and Eustis Insurance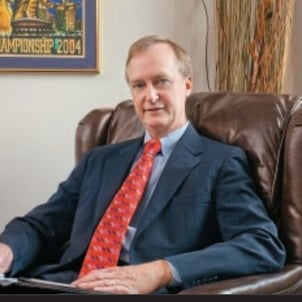 Is your business ready to communicate when severe weather strikes? Find out with a free consultation with our experts