What makes an ordinary answering service extraordinary? Going the extra step for its clients and integrating with them to form a seamless communication partnership.
---
Insight into your business
Any business owner knows that good information is the key to making good decisions for your business. Set proper expectations and gain valuable insight into your calls with Dexcomm's customized call reporting.
Systems designed with you in mind
Our system engineering team, programmers, and applications analysts are the best in the industry and are well-versed in application program interfaces (APIs). Your office has the ability to connect your medical record system, customer relationship management systems, and business management platforms through these API pushes, allowing a seamless connection between our software and yours, saving your business time and money. Avoid double entry, speed up your staff, and become more efficient with Dexcomm.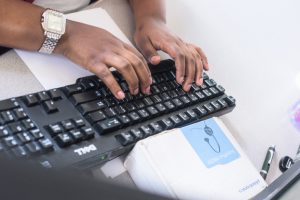 Our capabilities go beyond the traditional applications of an answering service. We work with customers, large and small, to customize our solutions and fit their specific needs. We do not put a limit on the type of businesses we can benefit and continue to find new ways to be of help.
For example, we monitor large corporate OSHA hotlines. We field in-bound employee occupational safety calls, giving these corporations the peace of mind that each and every one of their worker's concerns are addressed.
We work with park and forest services to help with researcher tracking, visitor help and information, as well as employee check-in and check-out lines. We work with risk management companies in tracking fleet vehicle driving safety. We provide our services to regional hunting and fishing associations to help with data gathering efforts.
---
The Dexcomm Difference
Established in 1954, Dexcomm is an experienced answering service you can trust to represent your business professionally. We pride ourselves on partnering with our clients to provide excellent service and treat your customers as our own. If you're short staffed, lose phone service, or experience an unexpected spike in call volume, we will be available.
---
Ready to learn more? Getting started is easy!
OR
OR
Call 337-236-8300 and speak with Jed, our sales executive.
---