---
Since 1954, Dexcomm has become an expert in telephone answering services such as taking accurate messages and delivering a quality customer service experience to our callers. Our Virtual Receptionist services evolved out of our experiences and lessons learned while mastering the answering service business. Many of our clients recognized that they had expertise running their businesses but found it more efficient to their business to leave the receptionist duties to people who are experts on the phone so that they could free up their time.
---
Coverage when life happens
What's your plan when your highly trained receptionist gets sick or goes on vacation? How can your business scale while increasing profitability and avoiding the hiring, training, management, and cost of benefits? Easy! You partner with Dexcomm!
Dexcomm's professional operators are extensions of your business. In fact, our clients have told us that they often receive calls praising their "receptionist" when it really is our great team handling their phones.
We represent your business so well because our dedicated customer service team will spend time getting to know exactly what you need in a receptionist through our proven process of onboarding customers and use decades of experience and best in industry training and QA processes to ensure we meet and exceed your expectations.
Who Can Use Virtual Receptionist Services?
Virtual Receptionist services are great for small business owners or any business who is looking to avoid the overhead of a full-time receptionist while still providing a professional, 24/7 presence to their business' communications. Our representatives are undergo up to ten times the industry average training timeand are monitored to provide great customer service so that you don't have to go through the hassle of hiring and supervising extra staff members. Many business owners who spend a lot of time outside of the office or on the road find our Virtual Receptionists the perfect solution.Virtual receptionist services are great for service companies, dentists, medical offices, legal practices, cosmetic and aesthetic clinics and funeral homes
How do I receive calls or messages?
When we receive calls, texts, and emails on your behalf they are quickly routed to the person of your choosing in real time. They can also be faxed or emailed at no additional cost to your office when it is a convenient time for you. Our Web Portal allows you to listen to every call we answer for you. It also gives you real-time entry into our technology and allows us to make changes to information available to your callers and easily update your products, services, events, or any additional information you want to provide.
We can:
Provide Scheduling

Answer frequently asked questions

Forward calls or messages via text, email, fax, or direct to your extension

Route and transfer calls to any extension

Hold messages for you until you are ready for them,

if you wish.

Voicemail screening, interception, and alerts
Request a Quote
Call us or click "Contact Us" to talk to a pro.
To learn more about our answering services, visit our FREE e-book center for helpful guides.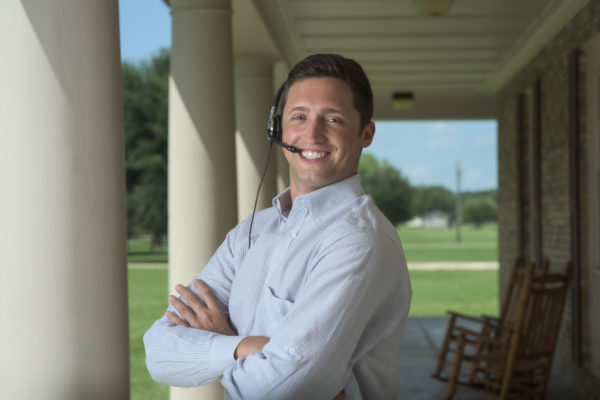 The Dexcomm Difference
Since 1954, Dexcomm is an experienced virtual receptionist service you can trust to represent your business in a friendly, professional manner. We pride ourselves on partnering with our clients to provide excellent service and treat your customers as our own. If you're short staffed, lose phone service, or experience an unexpected spike in call volume, we are always here to help.
---
Ready to learn more? Getting started is easy!
Receive pricing, request a custom quote, or discuss your needs with our experts. We are here to help your business become its best!
OR CALL 337-236-8300 and to speak with Jed, our sales executive
---