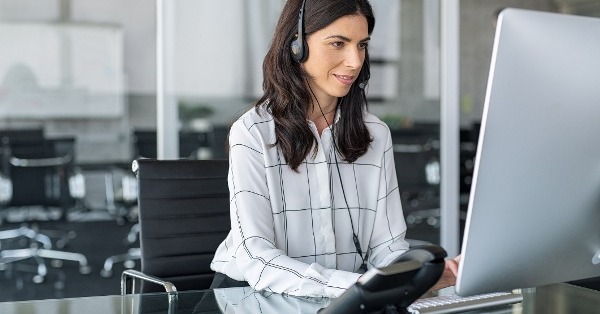 Starting a home service business is an exciting endeavor, but naturally, anyone who's launching a new company is sure to have questions about how to generate sales, attract and retain customers, and grow over time. Entering a new market—especially a highly competitive one—may seem daunting, but with the right approach to sales and customer service, you can certainly make it happen.
If you're just starting out and looking for sales tips and tricks, we've got you covered. Here are four sales tips to help you kick-start your new home service business and position yourself—and your company—for success.
1. Advertise Your Business Online
These days, nearly all consumers use the internet to search for businesses in their area. Whether someone is looking for a doctor, hairstylist, or a home service business, you can bet they're doing a Google search and reading reviews before they make their decision. To expand your reach, consider advertising your business on popular review websites, such as Google, Yelp, Angie's List, HomeAdvisor, and Thumbtack.
Also, don't forget about social media. Friends' social media posts are said to influence the purchasing decisions of 81 percent of online shoppers. By creating profiles on Facebook, Instagram, and other social media channels and posting regularly, you can increase your digital footprint and begin attracting potential customers. Additionally, you might also consider running paid advertisements across online channels such as Google and Facebook.
2. Spread the Word in Your Community
As you grow your business, another great way to increase awareness is to ask your satisfied customers to help by leaving online reviews and spreading the word to friends and family. With 93 percent of customers reading online reviews before making a purchase, good reviews are a clear win for your company.
What's more, 86 percent of customers trust word-of-mouth reviews and recommendations. Of course, strong customer satisfaction is essential for maintaining positive sentiment when it comes to both word-of-mouth and online reviews. If you fall short of consumer expectations, you'll likely struggle to attract new customers and retain those you've worked with before—and that brings us to our next sales tip.
3. Offer Exceptional Customer Service
Customer service plays a significant role when it comes to building a new home service business. Word travels quickly, and if word on the street is that your company offers the highest-quality service, you're far more likely to grow your business through referrals—not to mention keep your customers coming back.
Be friendly and empathetic to engage customers and prevent them from switching to a competitor in the area. After all, highly engaged customers buy 90 percent more frequently, spend 60 percent more per transaction, and have three times the annual value compared to other customers. In order to meet the evolving needs of the modern-day consumer, it's imperative to prioritize the customer experience above all else, especially when you're starting from scratch.
4. Always Be Available to Customers
Missed calls are the number one reason why most service businesses miss out on new customers and opportunities to grow. Not only is it important to be readily available when customers need you, but also to resolve their issues as quickly as possible. According to a survey by Zendesk, speed of response and speed of resolution are both seen as the most important aspects of the customer service experience, regardless of the channel.
If you're struggling to stay on top of customer service as your new business gets on its feet, consider partnering with a live or virtual answering service to help handle your overflow and after-hours calls. Your virtual receptionist or call operators can also help book appointments directly through seamless integration with a field scheduling software such as ServiceTitan.
How a Virtual Answering Service Can Help
Many home service businesses, both new and established, can benefit from investing in a virtual receptionist or live answering service to help with daily administrative tasks such as resolving customer issues, scheduling appointments, and answering questions. Some of the key benefits to partnering with an answering service include:
Booking more service appointments
Being readily available for customers
Offering exceptional customer service
Generating additional sales and revenue
Freeing up time to work more efficiently
Keeping overhead costs as low as possible
Not missing out on growth opportunities
Whether you're looking for a live agent to answer calls on a 24/7 basis, call center services, or a virtual receptionist to help manage the day-to-day aspects of business, Dexcomm can help. Our agents are trained from day one to function as a true extension of your business, providing personalized services for businesses across multiple industries. If you're looking for an answering service partner that offers a personal touch, that's us.
Curious about Dexcomm and the services we provide to home service businesses like yours? Check out the different plans we offer and request a quote to learn more about our award-winning answering services.