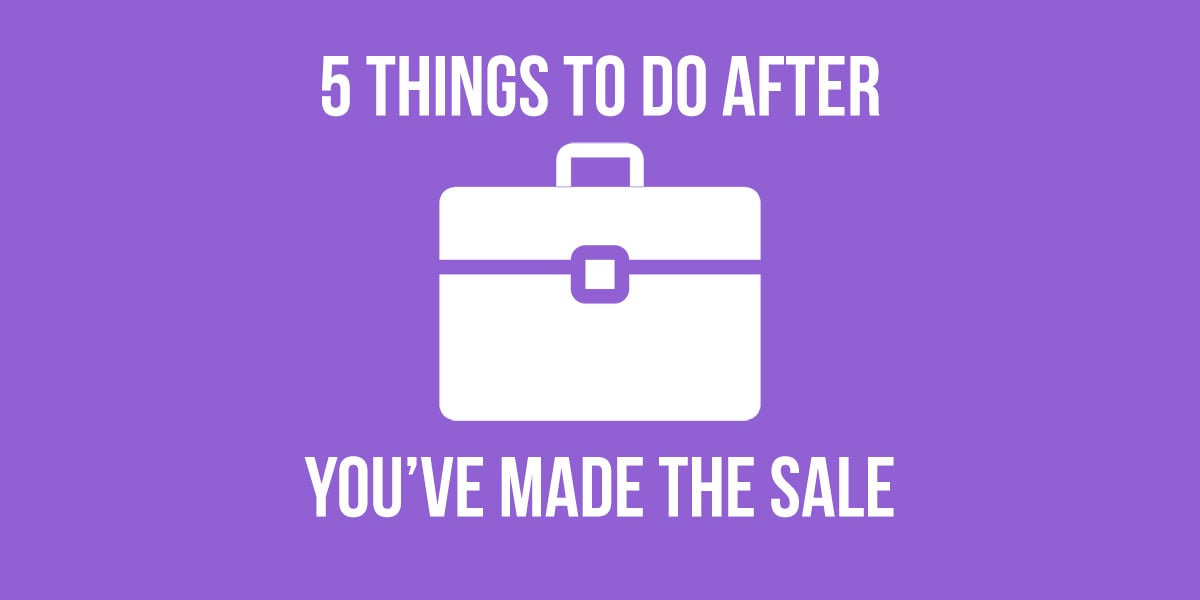 Transactional selling should be a practice laid to rest like the dinosaurs of the prehistoric past. If your service ends upon completion of a sale, you are leaving yourself wide open for other savvy businesses to come in and woo your clients and future sales away.
No matter what type of company you own, it is important that you view your sales cycle as an ongoing process. Relationship selling can help you do this. With a focus on a long-term strategy for communicating with your customers, you can keep your current client base happy, and new ones knocking at your door.
How exactly do you do this? By implementing a "Service After The Sale" strategy. It is important to remember these two things when it comes to your strategy:
It should be a continuous, ongoing process

It should be done as an effort to deepen your relationship with your customers.
Your Service After The Sale Strategy should help you to stay in touch with the needs and changes of your clients in order to continue to serve them effectively.
Here are 5 simple steps that we have found have helped us to successful implement our service after the sale strategy:
1) Determine the best way to contact your clients.
Do you call, write, visit, or email? This is a tough question.
If you are a global company with a large client base spread throughout the world, then a face-to-face meeting with all of your customers may not be realistic or feasible.
On the other hand, if you have a small company with local clients, taking some time to personally contact everyone may be the appropriate route for you.
Just remember that your strategic goal here is to deepen your relationship with your customer and you should try and make your contacts as personal as possible.
2) Establish a communication plan.
This step is crucial to your plan's success because it will determine the reception and feedback that you receive.
You want to open the lines of communication with your messaging as much as possible.
If you communicate that you truly value your client's opinion and are looking to improve your service(s) or product(s) to fit their needs, this should aid in the process.
3) Assign someone the task.
Holding a specific individual or a few individuals responsible for making sure that your service after the sale strategy is being carried out is essential in tracking the progress of your endeavors.
4) Document the information.
Whether your have a CRM system or a designated spreadsheet, documenting your communications is imperative.
A few things that you will want to document:
which customers were contacted

when they were contacted

their responses
This information will allow you to make sure that everyone has been reached, indicate when they can be contacted again, can help you assist them better when you make future contacts, and will also allow you to keep other staff informed of communications during this time.
5) Address any concerns or issues.
If you tell your customers that you care about their opinions, and they provide you with feedback that you ignore - your future efforts will be in vain. Always, respond to feedback whether it is good or bad. Act with immediacy, too. Promptness equals professionalism and will go a long way to helping you keep your customers happy, and strengthening your relationships.