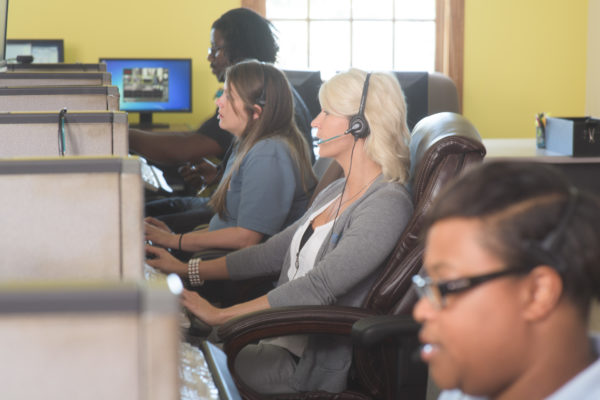 In a recent blog, I addressed the question, "Do I need an answering service?" I mentioned that when asked this question over the years, my temptation was to say, "Yes. Hire mine!" However, as I have described, hiring a telephone answering service is not right for every business. Also, my company operates in the premium sector of the industry, and that sector is not right for every business in need of an answering service. Below I will describe a few points to consider when choosing an answering service, specifically when to choose a premium provider versus one that is less expensive.
You may have heard the expression, "Good things are rarely cheap, cheap things are rarely good." While I would agree that a "cheap" answering service is probably not good and therefore not a wise choice, there are many good answering services that compete in the lower end of the cost spectrum in our industry. However, while good is "good enough" for many businesses, there are many that need something closer to great, or even spectacular. If that is the case for you, then it is time to seek a premium provider.
Some of the things that distinguish a premium provider from a good provider are:
1. Amount of time spent on employee education, including both agents and supervisors

2. Quality of employee education and educators

3. Investment in backups and redundancy

4. Overall pay and benefit packages for employees

5. Staffing ratios, including both agents and supervisors

6. Investment in quality assurance
These differences appear in the number of calls answered, the number of messages taken, the quality of the message taken, the time it takes for the message to be delivered, and the ability to get the message delivered to the right person.
We have had inquiries from prospective clients who have calls related to jobs that average less than $50 each. That would generally not be a good fit for our company, or any premium provider. On the other hand, we recently had a prospective customer who was paying their current provider a "good" rate. We conducted a short trial with them. During the trial, it was determined that we were gaining six new jobs per week more than their previous provider. Each job could average many hundreds of dollars. This company then needed to perform a cost/benefit analysis (see blog on that topic) to determine if our higher rate would be worth the additional business.
It is important to remember when you consider partnering with an answering service, that it is not just about providing a contact point for prospective clients/patients. There is also considerable value in maintaining excellent relations with your current clients/patients. You have worked very hard to build a professional relationship with your clients/patients. Therefore, you should find an answering service that can be an extension of your office, with the capability to match your professionalism. Additionally, and most overlooked, are the considerations for your staff and yourself. Choosing an answering service who can accurately provide messages in a timely manner and follow your call protocols will eliminate additional work, or checkbacks, and allow your office members to focus on other important tasks.
If you would like to learn more, please do not hesitate to contact us.