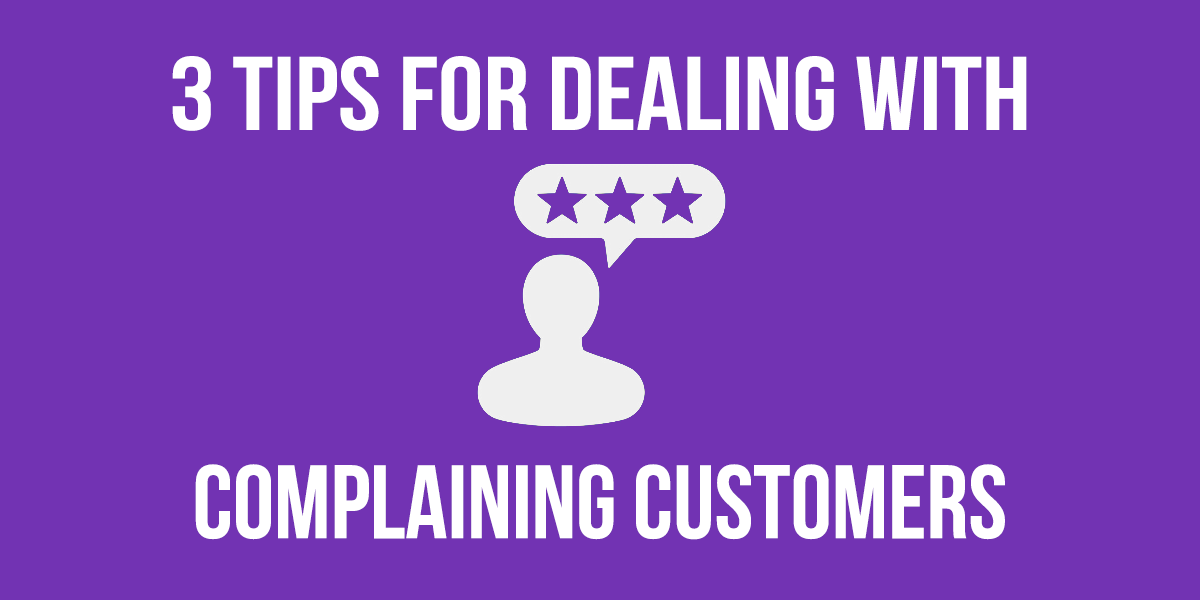 Complaints are not rare; a complaining customer is no reason to worry though. When a customer complains or offers criticism, it's usually because they know that something could be done better. Sure, some people complain just to complain, but that usually isn't the case. You may not want to hear the complaints customers have for your company, but they're necessary for your business' growth. Since complaints generally aren't the most enjoyable thing to listen to, we've assembled a quick and easy list of tips that will help you deal with those complaints. These three tips are all you will need to know while you're handling a difficult conversation with a customer.
It can be easy to get defensive when someone is pointing out a mistake, but in order to fully learn from our mistakes and make sure they don't happen again then you need to listen. A complaint or critique are not meant to attack you or your abilities to do your job, and it's important to remember that.
One of the simplest desires of most customers is the desire to be heard. We all want to be feel like we're being heard in our daily life, and that includes during customer service experiences. Make sure you're really listening to someone and not just nodding along while you think of something else. If you're someone who has trouble with their listening skills, focus on their words and try to find something interesting in each sentence. Find a way to care, because if you care then it will be apparent.
If you are able to and can find an immediate solution, that will leave a great impression upon your customer. They may even come back, and isn't that the ultimate goal? With these tips, hopefully you'll know what to do in the future the next time you get a complaining customer.