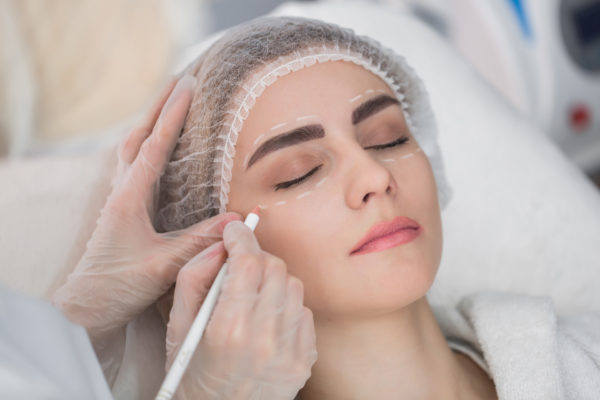 Most companies choose to partner with an answering service because they either see the value in having a live voice answer their phones, they want to make sure that they are capturing all of their calls, or they want to provide top notch service and remain connected to their callers no matter what time of day it is. Sometimes it is a combination of two or more of these things. It simply depends on the complexities that each company is facing.
For example, a cosmetic practice running a marketing campaign may want to employ an answering service to help them manage their call overflow instead of going through the hassle of trying to hire workers temporarily to handle the increase in their call volume. A start-up practice may need assistance capturing calls, scheduling appointments, and sending appointment reminders. Another office may choose to employ an answering service for their after-hours calls in order to provide their callers with value-added, around-the-clock support, and their employees with a better work/life balance.
Regardless of your reasons, once you have decided that you would like to partner with an answering service, the next step is determining your specific service requirements. The question to ask yourself during this stage is:
How much integration do I want my office to have with my answering service?
Your level of integration can be determined by the type of services that you desire from your answering service partner.
If you are simply looking for someone to answer your calls and send you messages from those calls, then your integration will be low, because your answering service will be playing a small role in your office operations. This will give you a broader range of options, but you will still need to perform your due diligence by researching the professionalism of each provider.
On the other hand, if you are looking for someone to answer your calls, screen for emergency calls, make your appointments, and send your reminders, then your integration level will be high, because your answering service is assuming a larger role in your office activities. Finding a partner that can provide services to meet all of your needs and operate at the service levels that you desire will be a priority here.
During the answering service exploration phase, most people are not familiar with service or operational offerings that are available. In order to assist you with determining your level of integration, and beginning your answering partner search for your best fit, we have prepared a list of the most popular answering service offerings for cosmetic practices for you to view below:
After-hours Services/Weekend Services
These are the two most popular answering service programs. Just roll over your phones when you are done for the day and your answering service will do the rest.
Virtual Receptionist Services
If you need someone to answer all of your phone calls and schedule your appointments for you, then what you are seeking in an answering partner is a "virtual receptionist." We highly recommend that you call each answering service that you are considering working with, to hear how their operators are answering incoming calls. And in this case, we would also certainly recommend listening to your calls after choosing a partner, to make sure that your service standards are being met.
Personalized Scripting
We caution you to make sure that you are, at the very least, looking for a company that can offer you personalized scripting. You want to ensure that your office is being represented as your office, and not just as "the answering service."
Escalation Protocols
When choosing an answering service, you want to find one that is capable of prioritizing and escalating your calls. Speak with your prospective answering partner(s) regarding how you would like each call handled, including call screening and emergency protocols, to see if they are equipped to accommodate your needs.
Overflow Services
Do you ever notice that your calls are much heavier at some times more than others? If you do, and realize that you need a little extra assistance during that time, you can set your phone to ring a pre-defined number of times, then allow the lines to roll over to your answering service partner. You can keep your phones set like this all day as well, not just during upticks in service, should you like to.
Appointment Scheduling and Reminder Services
It is important to keep in mind, that if you don't capture your patient appointments as their calls are coming in, then there is a chance that your competitors will. If you decide that you would like to work with an answering partner who can also schedule your appointments-you will need to talk to them to see if they can integrate with your system if you already have one, or discuss implementing theirs.
Web Portal Services
Not every answering service will call this service a "web portal" but this is what we call our system. It allows our clients to check their billing, listen to their calls, and even analyze their call reporting. If you like to keep a hands-on approach to your business, then we recommend that you partner with an answering service that offers these options so that you can retain a great deal of autonomy over your account.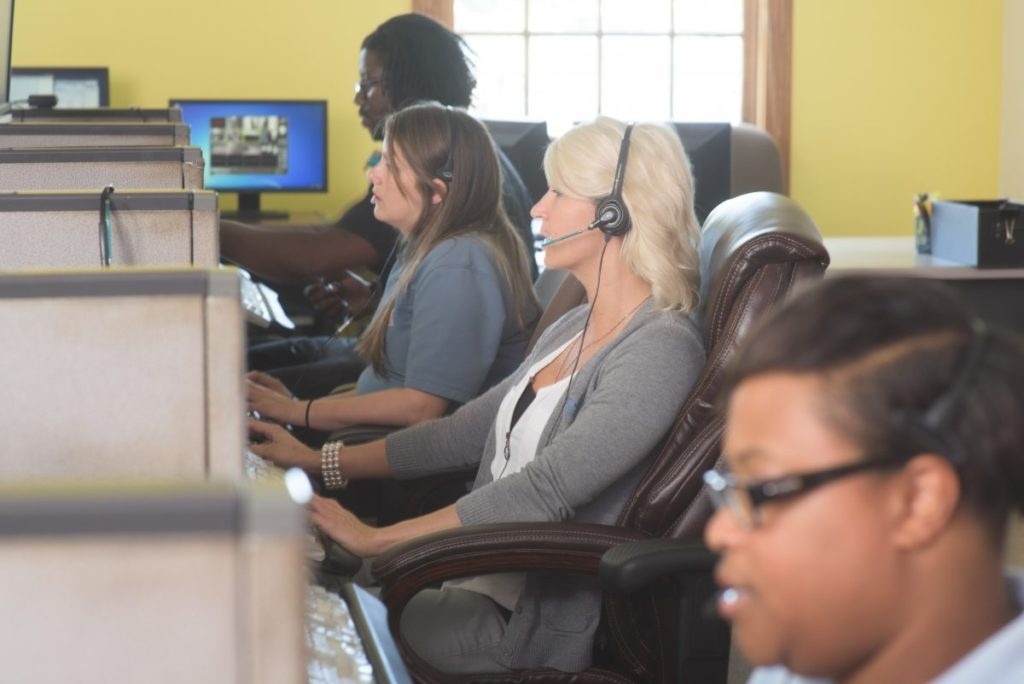 Next, you will need to determine service compatibility. There are two important questions to ask yourself during this stage:
Is the answering service HIPAA compliant?
Because of the steep governmental fines for patient information breaches—even the unintentional ones—it is important to partner with an answering service that is following the same protocols as you when it comes to patient confidentiality. You need to determine if they are training their agents to understand these governmental compliances, and ask a few questions to see if they are up-to-date on their knowledge base about the subject.
Are their agents good examples of people that you would hire to work in your own office?
The three most important things to ask yourself when vetting an answering service: Are they professional? Are they knowledgeable? Are they reliable?
Growing the reputation of your practice can take years, and sadly, it only takes a few bad customer experiences to send it tumbling downhill-including experiences at your front gate, not just in the operating room. This why it is so important to thoroughly vet your future answering service partner. Call in and speak with the agents on a few trial runs, find out how much information they know about your field/industry to make sure that they seem knowledgeable to your customers, and ask for recommendations from other clients if you deem it necessary. We know that it may seem tempting to let the almighty dollar rule decisions about your answering partner, but we caution you to ensure that you prioritize quality first as it is a vital component in the cosmetic industry.
A few other things to consider:
Responsiveness to account changes and problems

.
When things go wrong with your account, you need to be able to fix them quickly. Working with an answering partner with 24-hour availability and responsive staff is imperative to getting things fixed right away before they escalate. Asking questions about how service issues are addressed, and what type of quality control methods are in place to guarantee that your service levels remain consistent, are two recommendations that we have for you to make this determination.
Determining where you want to be in the next few years is always something to consider before searching for an answering partner. Whatever agency you choose to work with should be one that can grow with you. For example, you may simply need someone to help you answer your phones now, but you may eventually want them to schedule appointments as your patient base grows. Choosing an answering service now that will be able to mold to your needs as you experience growth will be a time-saving benefit, because you can avoid the hassle of having to look for a new partner in the future.
We hope that you are now armed with the information that you will need in order to confidently and effectively choose an answering service for your cosmetic practice. If you have any additional questions, we will be more than happy to assist you: 877-339-2666.
Looking to determine if the benefit outweighs the cost of your decision? Refer to our cost benefit analysis blog.
You might also find this article helpful.