October 2023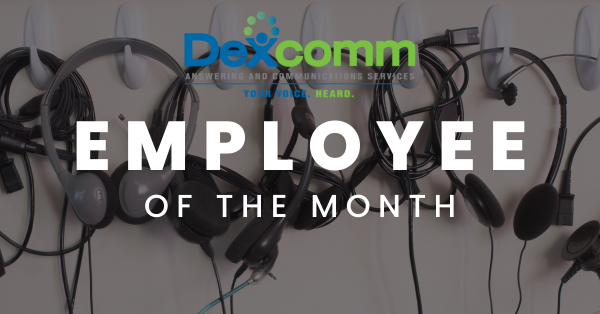 Each month, Dexcomm announces an Employee of the Month. To achieve this title, employees must show determination by working on themselves through Dexcomm's core values: personal growth, compassion, and care for others.

Christina Woods is Dexcomm's Employee of the Month. Christina, a Customer Service Representative, recently celebrated her first anniversary with Dexcomm on October 10th.

We sat down with Christina to learn more about her and how she earned the Employee of the Month title.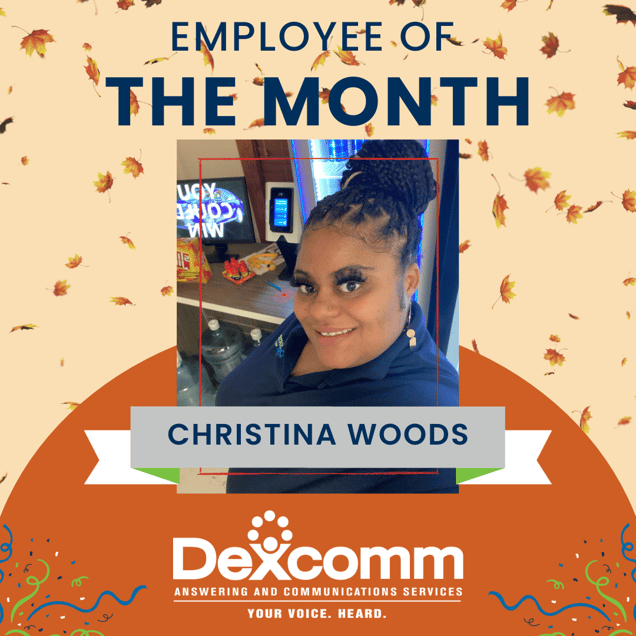 Favorite quote: "We are only here on borrowed time, so live your life the best way you can and be thankful for life."
How did you find Dexcomm?
"I was actually looking for a customer service job. I was, like, going through a difficult time in my life. I was out of work for like seven months. So, I just started looking for a different type of job. I used to work in physical therapy. So, I was always moving around and stuff. I started having some health issues to where I couldn't be physical anymore. And, yeah, I found Dexcomm on Indeed. And now I'm like 'wow! Why didn't I find them sooner?'"
What does a typical day at Dexcomm look like to you?
"A typical day for me is I'm a training buddy. So, I love doing hookups. Love, you know, helping my fellow operators and so like I'll be on the hookup schedule sometimes. I enjoy doing it. I love it. So, that's me. Coming to work on time. Looking forward to helping somebody else."
What is your favorite thing about your job?
"My favorite thing about my job is helping others. Helping them, you know, achieve their goals. I want them to win. Just like I feel like I won. I'm fully released in a year."
Outside of work, how do you enjoy your free time?
"Family time. I spend time with my kids at football games. Read. Love to read. That kind of thing."
What are three words to describe yourself?
"Smart, humble, hungry for growth."
If you had to give advice to someone just starting at Dexcomm, what would you say to them?
"Don't give up. It may seem, you know, new. But at the end, it pays off. And we all learn at our own speed. It's no rush. We all make mistakes. We can fix it. I really love it here. It's very family orientated."
Congrats, Christina! We are so lucky to have you as part of our DexFam! Here's to many more years together!