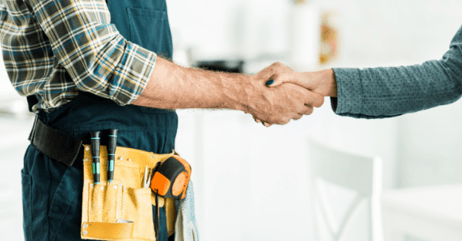 Your dispatcher plays an important role in your air conditioning service business. Dispatching requires good communication skills, organization and a friendly personality. They are often the glue that holds your company together and, at times, they are the face of your company. Here are some thoughts for helping your dispatcher keep things running smoothly.
What does a Plumbing dispatcher do?
Typical dispatchers should address problems, questions and prioritize service requests so that work is performed in an efficient and orderly manner. They are also responsible for providing logistical support to technicians and communicating with both fellow employees and customers.
This professional must have in-depth knowledge of your home services to balance meeting the needs of the customer to the technician at the same time.
However, the main duty of the plumbing dispatcher is to keep the trains running on time and fulfill your promise of excellent customer service by managing their expectations.
What makes a good plumbing dispatcher?
1. Both a good plumbing dispatcher and your answering service dispatcher should share the following traits:
High level of customer service skills
Lives your company values
Organized
Professional
Prompt
2. A good dispatcher should also understand your scheduling software.
Business management and scheduling software for plumbing companies has become the standard for operations. Whether you use Service Titan, FieldEdge, or another software, keeping up to date with best use practices and having a thorough working knowledge of the software is a must for any dispatcher.
How can you help your plumbing dispatchers?
1. Give dispatchers training in interpersonal communication skills
Things will not always go according to plan. Offering coaching in these areas to sort out issues between dispatchers and technicians can build smart communicators in your business and a healthy, well oiled team.
2. Free up some of their administrative tasks
Reduce or eliminate the service related calls that they receive: Scheduling, answering frequently asked questions, and non-service related calls are all calls that can be routed around a dispatcher to allow them to focus first on the logistics of their dispatch board, work histories, and efficient scheduling while not missing service calls.
These calls can be routed either to another in-house agent or to an answering service. It is important that you choose an answering service who has experience working with plumbing companies.
This will allow them to best assist your callers, whether it be for scheduling needs, FAQs, or any calls that your business recieves.
Call reporting about time of day, zipcode, or service type can give insight into your jobs and help to build new strategies for improvement. Feedback from your technicians, cost and service metrics can help your dispatchers and operations improve.
Your dispatchers are critical to keeping your plumbing business running its best. Give them every advantage you can to help them to be successful.