The thought of using an answering service for your business can be somewhat nerve-racking, as there's a lot of questions, concerns, and anxieties that come to mind about how your business will be represented on the phone. Not only do you expect agents to provide high quality customer service, but you also expect them to serve as an extension of your company. One thing you might be curious about is how, exactly, answering service agents are trained. While how agents are trained varies from service to service, what we can share with you is how our agents are trained. In this post, you'll find exactly how we train our agents, as well as the different levels at which our agents take calls.
Training an Agent: The Process
Building a Foundation
When new agents are hired at Dexcomm, their education begins by learning key strokes and technology basics in class. They are also introduced to our core values of compassion, concern for others, and personal growth, and they begin to take mock calls.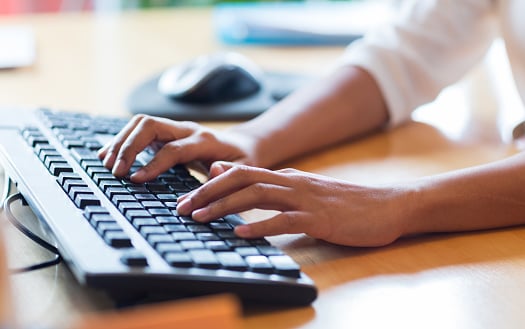 Applying Knowledge
New agents then begin applying what they've learned in class to real calls by implementing our values and mastering software. They give and receive feedback from both their fellow trainees and more experienced agents.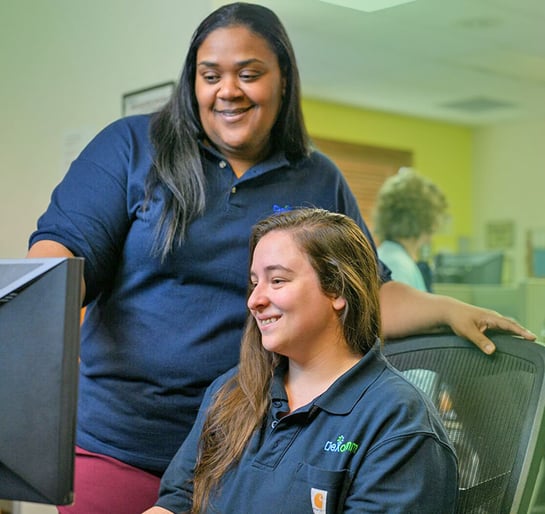 Studying Advanced Accounts
Upon completing and mastering initial training, agents then begin to study more advanced accounts and scripts. They learn new industry-specific terms and undergo account-specific training.
Continuous and Extensive Training
As new accounts emerge, our agents re-train so they can master your specific needs. Though agents' understanding of accounts and terminology is constantly expanding, we use skill-based routing to ensure that your call is answered by the right agent.
Training an Agent: Levels of Calls and Accounts
Level One: Telephone Answering Service Operator Certification (TASOC)
At this level, agents answer basic message accounts. This is the first type of calls that newly certified agents take, as they don't require any needs-specific training.
For example, on these types of calls, agents usually hear "Is the office hiring at this time?" or "My internet is down, and I need it to be restored."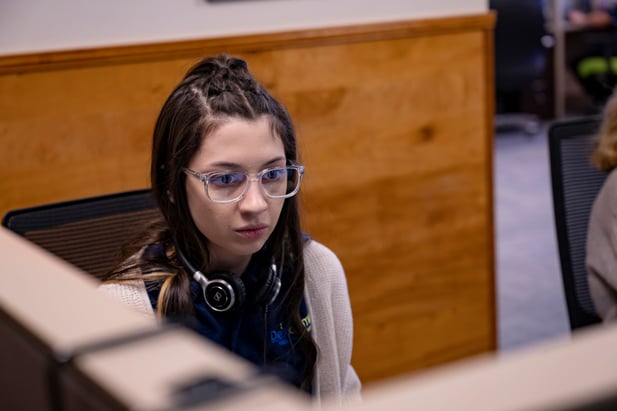 Level Two: Home Service Operator (HSO)
The second of four levels here at Dexcomm, this is where the majority of our calls come in. Home service operators answer for those calling with a specific home service need, such as an HVAC, plumbing, and/or electrical issue. On such accounts, it's about more than getting a simple message; it's about verification, listening and engaging to get accurate information. Sometimes, callers aren't sure what parts aren't working or what the part may be called, but it's up to the agent to be educated enough to assist the caller.
For example, when answering at this level, agents usually hear "My drain is backed up, and I'd like to make an appointment for a technician to come out," or "My furnace isn't blowing any air. What do I do?"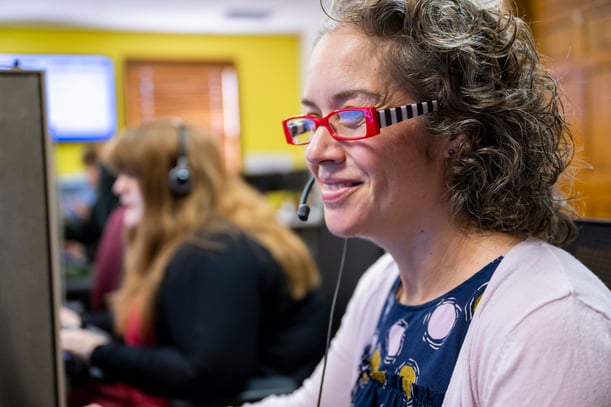 Level Three: Basic Medical Operator (BMO)
For an agent to level up to become a basic medical operator, he/she must attend a BMO class to become certified. When the agent has successfully completed the course, he/she will then be able to take veterinary, law, and dental office calls. These accounts require agents to be familiar with medical and law terminology so they can help the caller to the fullest extent.
For example, BMOs usually hear, "My dog is shaking, and I'm not sure what to do," or "I have a toothache. Can I take aspirin for the pain?"
Level Four: Certified Medical Operator (CMO)
The highest and final level that a Dexcomm agent can reach is that of a certified medical operator, who handles the more complex medical calls. Agents at this level answer hospital, pharmacy, clinic, and funeral home calls. On these accounts, the agent speaks directly to the patients, nurses, and doctors.
For example, agents at this level usually hear, "My mother just passed away. I need to schedule arrangements," "I need to refill my prescription," or "I need to schedule an appointment for my child. He's very sick."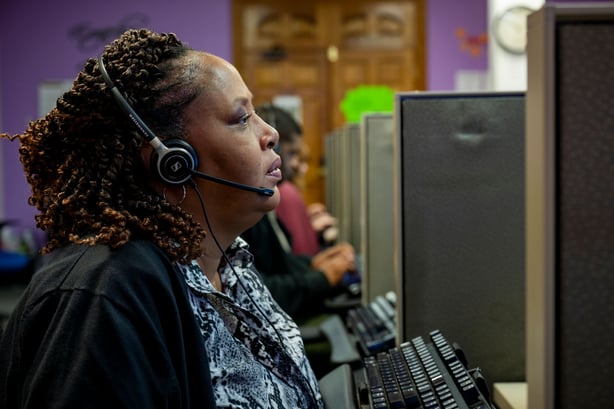 Conclusion
Truthfully speaking, any quality answering service should be transparent with you about how their agents are trained. Here at Dexcomm, we take pride in the way we train each agent with your specific needs in mind. If you want to learn more about how we educate and train our agents, click here!