Have you ever called your business's phone number to see what kind of reception your clients were receiving? Well kudos to you, if you thought— Yes! It is a vital component to implementing a successful quality assurance program for your front desk. But don't get too excited just yet because the other components are just as equally important.
At Dexcomm, we are always pulling from real life experiences to teach our staff valuable lessons. We would like to use our employee—who shall be called "Emily" for privacy purposes— to show you how to implement a successful quality assurance program for your front desk.
Several years ago, Emily had a boss who would randomly call the office that she worked for. As one of the receptionists, she used to cringe at the sound of his distinguishable voice. She never understood why he would tell her to do a particular job, but would constantly be checking on her to see whether or not she was doing the job correctly. Furthermore, it "caused the staff great anxiety," because after the calls the boss would berate staff members for the smallest infraction or deviation from their lengthy script.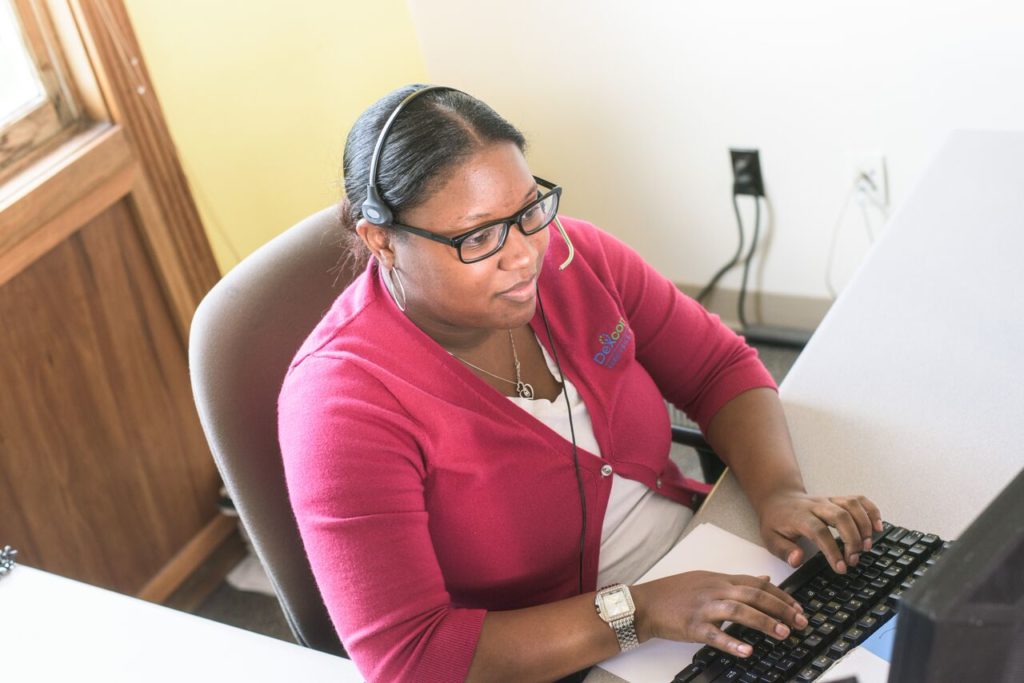 When she took a job at Dexcomm, she began to understand why the staff, including herself, had been so unreceptive to her former employer's "call check-up's". The following is what she found:
Her boss had assumed that she knew the meaning behind what he considered "a bad job."
You should be establishing SMART (Specific, Measurable, Attainable, Realistic, Time-Oriented) objectives for your call quality assurance plan. In addition, you should be making sure that your staff understands what they are expected to do in order for them to reach these goals.
Dexcomm's Quality Assurance Director Felicia Dunumba states that "our expectations are gone over within the first training class that our operators receive. In addition, they are given resources to help them get to where they need to be to reach expected goals. These two steps must be taken before we begin evaluating their calls."
"Setting a goal is not the main thing. It is deciding how you will go about achieving it and staying with that plan." - Tom Landry
Her boss's after-the-call critiques were "deconstructive rather than constructive."
Ruling with an "iron fist" may get you the results that you desire, but it will also garner resentment from your staff. There is no doubt that it is upsetting when you perceive that your company's patrons are not receiving the level of service that you would personally provide to them, but how you approach your employees will affect how your message is received.
92% of respondents agreed with the assertion, "Negative (redirecting) feedback, if delivered appropriately, is effective at improving performance."
Felicia notes that when someone fails to meet their goal "We pull them in privately and have a conversation. It's all about coaching, retraining, and feedback."
She was left on her own to "find a way to do it better next time.":
You should always be reaching out your hand to help your staff improve themselves, and sometimes this will require you to take the first few steps. If you notice that someone is struggling, throw them a lifesaver.
"We rise by lifting others." - Robert G. Ingersoll
"We offer a variety of ways to help staff improve, and specific staff designated to help them," says Felicia. On top of providing "lots of coaching", they have sample calls for the staff to listen to—both good and bad examples. In addition, she advises our staff to "listen to calls of themselves when they have a slow moment". And if she is not available to coach someone, our training coach Latoya is there to assist as well.
There are a few questions to ask that will determine if you are implementing a successful quality assurance program for your front desk: Have you established SMART objectives? Have you made clear to your staff how to reach your service level goals? Are you approaching your staff with constructive or deconstructive criticism? Do you have material to help your team improve? Are you providing staff to assist them in their growth? Once you can answer yes to all of these, then fantastic! You are well on your way to helping your receptionist(s) in putting their best foot forward for your clients.