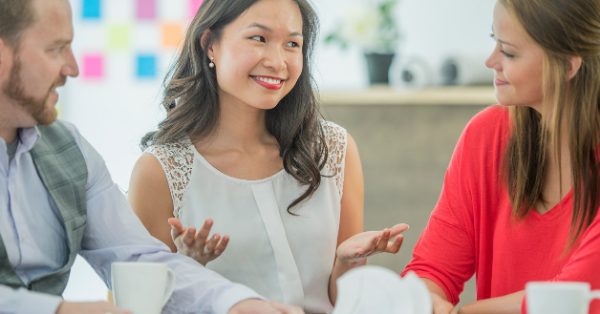 When people buy a product, they're more likely to buy from a brand or business that they have a positive impression of. If your sales are stagnant, you might want to take this into account. How do people view you and your business? The identity of your brand can make or break a single sale.
You may think that your relationship with your customers is already fine, but if they're choosing competitors over you, you may want to give that a second thought. It's pretty easy to understand how this can affect you and your business, so we've put together some tips that will help you build strong relationships with your customers.
Check out the competition.
This may seem like an obvious tip, but when was the last time that you actually checked out what your competitors are doing? If you know what they're up to, you can take time to develop an identity for your business that is unique. If you and your competitors are too much alike, people will start wondering if there is any actual difference between the two of you. You want to emphasize what you do differently and better than others. You can't do that unless you know what everyone else is doing!
Determine and know your target market.
Targeting a certain market or a certain group of people can give you the advantage of being able to market directly to their needs. Who are they? Where can they be found? What's the best way to get their business? If you can answer all three of these questions without hesitancy, you've succeeded in knowing your audience.
Establish an online presence.
It doesn't matter whether your industry has anything to do with technology — an online presence is vital to growing your business and developing relationships with customers. Long gone are the days where people would check the yellow pages to look up a business that suits their needs; these days, people take out their phone in order to Google what kind of business they're looking for.
Having a quality website can separate you from others who may not have the greatest website. Having a voice on social media and being prompt with answers and replies can also help you. This is one of the easiest ways to develop relationships with customers and to create an identity for your business.
When it comes to building a relationship, you want your customers to think you're reliable and there for them. Following these tips will get your feet in the water, but the rest is up to you. Your business is alive just like you are. It requires attention, nurturing and care. The goal is for your business to be not only alive but also thriving.