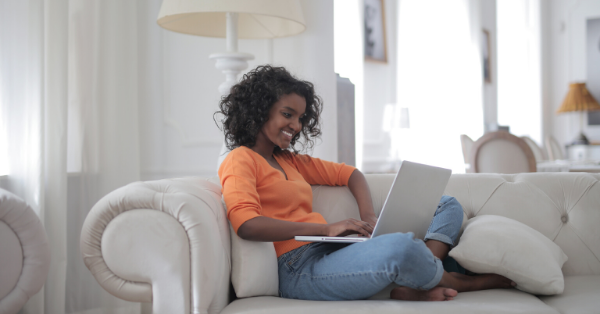 One of the many challenges brought by the stay at home orders and work from home policies across the country right now is keeping morale high for offices that are working remotely.
Keeping morale high while everyone is working remotely is key to remaining succesful as a business during the COVID-19 pandemic. Morale is a major ingredient in company culture and keeping morale high for work from home employees will allow for stress levels to decrease and productivity to flourish.
**If you are looking for further COVID-19 assistance, review our blogs, Tips for Working Remotely During COVID-19 and 4 Ways to Help Your Business Recover from COVID-19.
While we are not experts by any stretch, I have observed that morale is amazingly high for our staff considering the circumstances. There are a few reasons this may be true. In an effort to allow others to benefit from our success, I will share what has worked for us here at Dexcomm:
1.
Regular Updates From Senior Management
Regular communication from upper management will not only make your remote and WFH employees feel involved, it will also help ease their stress. The current situation is uncertain for everyone, but especially so for our employees. In order to help with this, we have sent an e-mail update to all staff nearly every day, including weekends. In these e-mail updates we have included:
· Notes on what is going on with the company from a business perspective, including complete transparency about the impact current changes will have on company finances, operations and our future
· Notes on our customers
· Personal stories about employee successes
· Celebrations of new customers coming onboard
· Disappointments at loss of customers, especially those due to the current hardships
· Consistent thanks to the staff for their continued excellent work
· Reminders about why the work our employees do is so important to our customers
· Humor of any kind, especially if the boss can poke fun at him/herself
2. Daily Humor
A bit of humor will add light to any situation, and in times like these, some humor is very much needed. On our team, we have one employee who has sent out daily funny pictures or jokes related to the virus, or the reaction to the virus. We do not take the virus lightly, but we can make light of our own over-reactions to it (hoarding toilet paper, for example).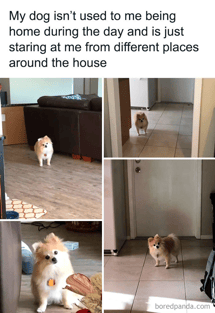 3. Frequent Use of Zoom and/or Microsoft Teams.
Our Executive Team has Zoom meetings several days a week. We spent an entire one and a half hour meeting this week just chatting and catching up with each other over Zoom. Both Zoom and Teams allow for that face-to-face interaction amongst users. While e-mails and chats do allow for communication, it is also good to see your team members. Videoconferencing is said to be far more engaging than audioconferencing.
4. Keeping in Touch With Employees
The Executive Team divided up the company and each took a group of employees to keep in touch with via Microsoft Teams. This allows for each Dexcomm employee to be heard and prioritized through consistent communications. Even I have learned how to use emojis and gifs.
5. Frequent Surveys.
We keep asking for employee input on any changes being made to the office for when it re-opens. We want to have a fresh, welcoming experience, and we want it to be something the entire staff has helped create. Our surveys range from what kind of drinks would employees like in the new vending machinge to how we as supervisors can better assist them in their remote work efforts.
6. Theme Days.
Monday will be funny/weird hat day. We will have a small prize for the employee that posts a picture of themselves working at home in the funniest or weirdest hat. We have many theme days planned that are sure to provide a nice distraction from the severity of the current situation.
7. Constant Chat Amongst the Staff.
Our system allows text chatting while working. This is usually reserved for work related matters and idle "chatter" is usually discouraged. But that has been relaxed. Recently there have been hilarious threads about everything from crazy meal options to unusual exercise opportunities given the current restrictions.
8. Business As Usual.
One thing that has been extremely important for us has been to avoid over-reaction to changes. Employees have appreciated our honesty and they have especially appreciated stability. We are doing our best to keep as much as possible normal during these far from normal times.
Key Points
There are many other morale-building techniques, and we will surely try more if the work at home restrictions persist. My recommendation is to be consistent in your efforts, and not to worry about being a bit wacky.