No matter what kind of business you run, there is no denying that deploying excellent customer service methods plays a crucial role in the success of your company. Without a solid plan for treating people professionally, you won't stay in business very long.
Even in the technology age, one of the most important "points of contact" you have with customers is the telephone.
It is estimated that 80 percent of business in the U.S. is conducted over the telephone. How you handle phone calls greatly affects how your business is perceived. In today's 24/7/365 society, customers are increasingly expecting available communications from businesses around the clock. Many companies are turning to telephone answering services to field phone calls that come in after business hours, on weekends, and even during holidays.
The call answering service that you choose should serve as an extension of your brand, and reinforce the qualities you would expect from your own employees. The person answering calls serves as an ambassador of your brand, and must be able to take advantage of the opportunity to enhance and strengthen your customer relationships. Not all answering services are created equal, so choose carefully. We recommend that you consider these four characteristics when making your decision: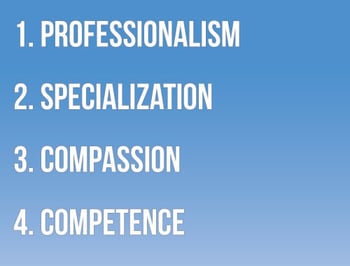 1. Professionalism: The biggest reason to hire a call answering service is to provide a human contact for your customers. It is important, however, to make sure that the people answering your calls are trained to represent you with competence, enthusiasm, and professionalism. Hiring a company that has phone operators who are untrained, disinterested, and unmotivated is worse than shunting callers off to voicemail. Listen in to several calls, or make some test calls yourself before making a decision regarding who to partner with.
2. Specialization: As your company meets specific needs for your customers, so too should your phone service professionals. Whoever answers your phone should be trained to answer questions not only regarding the basics about hours, location, etc., but also regarding your products and services. As such, they should address the needs of your callers to reflect the professionalism of your business. It's not enough to simply take a message. Phone agents should be able to act as an extension of your company.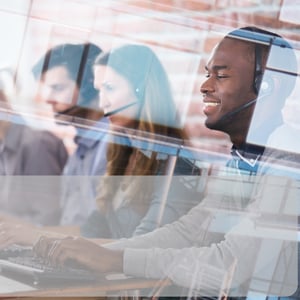 3. Compassion: Truly understanding what your callers want is a big part of a professional call answering service. The phone agent must have an innate sense of caring and compassion that comes through in their voice and attitude. Callers should feel that the person answering the phone is representative of the trust they hold in you.
4. Competence: This is something you expect, but don't always receive. Calls should be answered promptly, on the first or second ring, with minimal hold time. Information should be gathered quickly, but accurately. Even something as simple as the spelling of a caller's name is important. An "escalation protocol" should be in place that allows the phone agent to identify calls that require immediate action, but also to carefully redirect calls that are less urgent.
You expect your employees to represent your business with professionalism and courtesy toward every customer. You should expect and receive no less from your telephone answering service. Callers should feel like your call answering service is an extension of your company. That takes training, experience, and a commitment to doing what is right.