As a business owner, you know that people read online reviews before they make a purchase. In fact, 93% of consumers say online reviews impact their purchasing decisions. If your reviews tend to be negative, or if you're lacking in reviews, your potential customers will head over to your competition for plumbing services.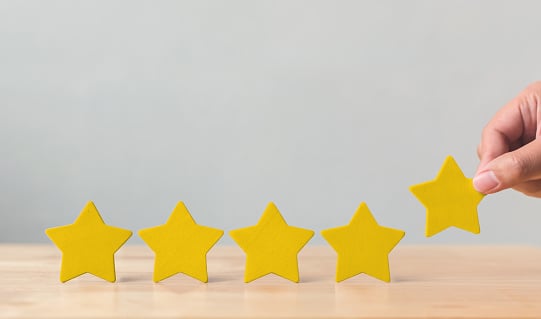 Wondering how to prevent this and how to get plumbing customers? Here are five ways that you can increase the reviews for your plumbing and drain cleaning business.
How to Get Plumbing Customers Through Online Reviews
List your business on popular review sites.

Follow up with your customers.

Contact customers who leave negative reviews.

Offer an incentive to leave a review.

Provide great customer service.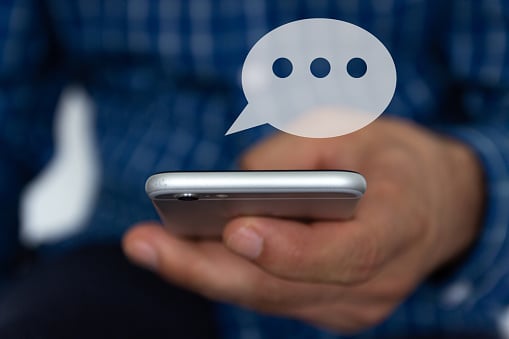 List Your Business on Popular Review Sites
An easy way to get more online reviews for your plumbing and drain cleaning business is to make a profile on popular home service review sites such as Yelp, HomeAdvisor, and Angie's List (now known as Angi).
By creating a profile, current and former clients can write about their experience with your services. When future customers search for "plumbers near me," they will stumble upon these reviews about your company. As a result, there's a much greater chance that they'll choose to work with your business.
Facebook is another great site for reviews. Make sure that your Facebook business page is up to date and visible to the 1.84 billion users who log on to the site daily. You could also ask for Facebook recommendations to increase your chances of being seen.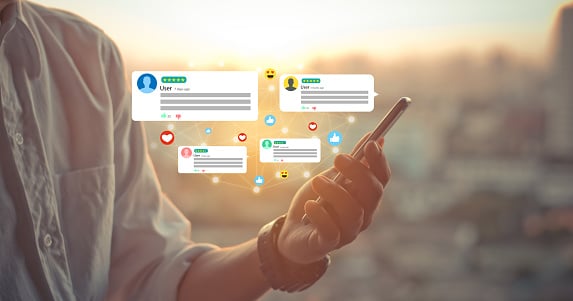 Follow up with Customers
Not every customer will flock to a review site after doing business with your company, but that doesn't mean they won't leave a review if prompted.
Customers are more likely to leave a review when their purchase is still top of mind. To take advantage of this, consider sending a text or e-mail immediately following their service.
Keep formatting simple and encourage customers to complete the review by mentioning how long they'll need to spend on it. For example, your text could say, "Thanks for choosing Best Plumbing Inc.! Mind writing us a review? It will take 2 minutes of your time!"
In your text, include a link to where you want the customer to leave your review. This will conveniently guide customers to your correct profile and ensure that they follow through with leaving your business a review.
And it's not too late to approach your past clients and ask for a review either. You can quickly build up a trove of online reviews by simply reaching out, jogging their memory, and making it easy for them to leave your plumbing business a review.
Contact Customers Who Leave Negative Reviews
No one really wants a negative review, but online negative reviews can actually help your business to grow. Negative reviews highlight issues that your customers are having and give you an idea of how to improve their customer service experience.
By responding to negative reviews, you show your customer (and future customers browsing review sites) that you value the customer's opinion. Not sure how to respond to a negative review? Use this guide on how to respond to negative online reviews to create an appropriate response.
With a little work on your end, you just might be able to turn that negative review into a positive one.
Offer an Incentive to Customers to Leave a Review
Your customer's time is valuable, so consider giving them some incentive for leaving a review for your business. You can offer small discounts on future purchases or even enter them into a contest that your business is promoting.
Customers can also be motivated to leave new reviews by seeing older ones. Make a point of adding your reviews to your homepage and social media profiles. People will see these reviews and often feel the need to leave their own.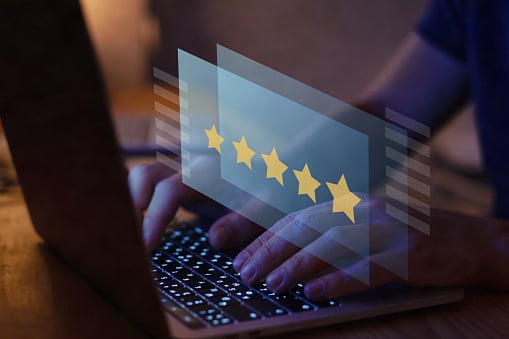 Provide Great Customer Service
Trying any of these techniques can help you to increase reviews for your plumbing business but providing great customer service is non-negotiable!
Keep in mind that customers will base their opinion of your company off their entire journey with your business, starting with that first phone call. Ensure that whoever handles telephone answering for your business (whether that be an in-house receptionist, call center agents, or answering service), values and excels in delivering stellar customer service. This way, your customers are even more likely to leave a super positive review for your business.
Not quite sure if the phone etiquette for your business is cutting it? Check out this blog, which highlights fifteen habits that mean the customer service side of your business could use some help.