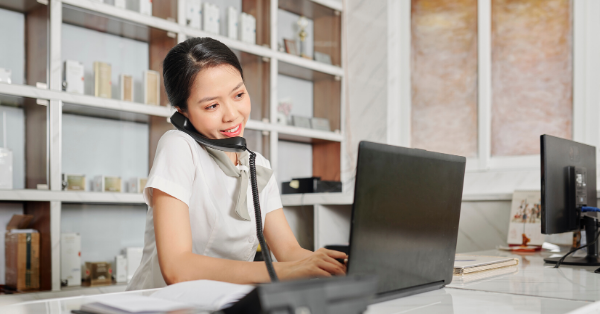 You never know when something bad is going to happen—morning, afternoon, or night. As a medical practitioner, you're probably aware that emergencies wait for no one. If someone needs help in the middle of the night, it can't always be put off until the morning when your office opens once again.
You want to be available for your patients 24/7, but you also want your staff to be able to sleep and not have to worry about answering calls after hours. That is where an answering service can step in and help you out.
There are three main ways that an answering service can lend a helping hand for your practice.
24/7 Availability
When you're finding an answering service that fits with your medical office, 24/7 availability is bound to be an important attribute for you. A 24/7 answering service is ideal because it provides you and your staff with assurance that they can enjoy their time off while knowing that if any patients call in with an emergency, their call will not go straight to voicemail.
Not only will your calls be answered promptly, but they will be answered with compassion and professionalism.
Personalized Scripting
When discussing scripting with your answering service, make sure you ask about personalization options. Being able to personalize your script can give your callers a sense of familiarity. It can also provide you with a way to ensure that all of your calls are being answered in a way that you want them to be answered.
Looking for a medical answering script to get started? Download one here
HIPAA Compliance
HIPAA was set up to ensure the protection of your patients, so it's important for them and especially for you that your answering service operates in a way that is aligned with HIPAA protocols.
Is your answering service training their operators to understand these protocols and apply them to all of their phone calls? An answering service that can provide assured HIPAA compliance with each one of their calls is an answering service that you can trust. Make sure to ask if they are up-to-date on their knowledge of these important protocols.
Key Points
Utilizing an answering service is a great way to assure that all of your calls are being answered even in the middle of the night. When your partner with the right answering service, it can even grow to be a benefit for your practice and not just a way for the phones to get answered after hours. Consider partnering with an answering service that understands your pains and can give you the cure to sort everything out.
To learn more about how Dexcomm can be a benefit to your medical practice, visit here!