Here at Dexcomm, we're no strangers to hurricane season. With the start of storm season lurking right around the corner (beginning on June 1st), we've begun reviewing our checklists and planning solutions in case disaster strikes. Below, you'll find our top storm preparedness procedures, as well as our plans for during and after a hurricane. We hope that you adapt the following items to match your company's hurricane preparation needs. As the saying goes, "There's no harm in hoping for the best as long as you're prepared for the worst."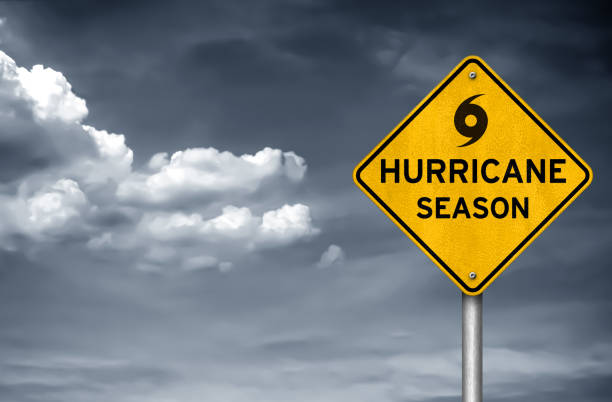 Before the Storm
Long before there's headlines of a nearing hurricane, have a preparedness plan in place and begin putting it into action. Right here, you'll find a link to everything Dexcomm's plans include to give you an example of how to go about prepping for storm season. On top of your preparedness plan, ensure that:
You've located and eliminated all possible points of failure in your business systems in the event of a hurricane.
Make additional backups 24-36 hours before landfall. Remember to vet your vendors with redundancy in mind.
Ensure that you are stocked on supplies (flashlights, rubber boots, sandbags, food supplies, water bottles, etc).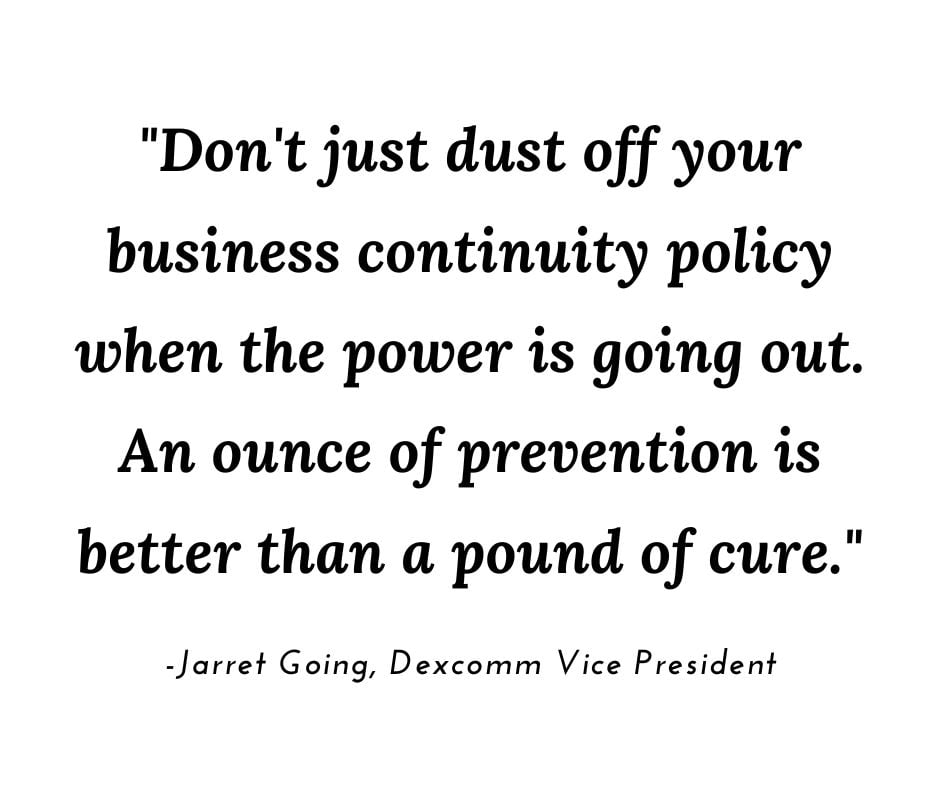 During the Storm
Be available to your staff! Any number of catastrophes can occur as a hurricane passes through your area. Whether the power goes out or your building starts to flood, it's necessary that you stay in constant contact with your employees. Ensure that the plan is being followed without confusion or frustration, and give advice if need be. Although they should be fully prepared to carry out the emergency plan, it is necessary that you act as a leader, as a voice of reason, during a time that can be particularly nerve-racking.
After the Storm
Make sure your staff is okay. Before cleaning any of the mess the hurricane caused, take pictures of all damages to show your insurer. Additionally, be sure to inform your customers of any changes to the way your business may be ran for the duration of hurricane recovery. Finally, take note of where your plan was successful and where it could use some adjustments; make those changes immediately while your memory of the storm is still fresh.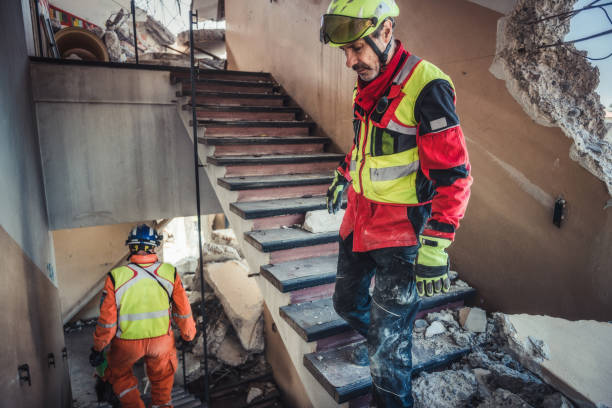 In Conclusion…
As the days get warmer, hurricane season gets closer. The reputation of your business could very well be on the line if you don't take the proper precautions to prepare for a bad storm. Even more than that, your staff's safety is at risk. By taking the time to prepare for the worst, you can expect less chaos and quicker recovery in the event of a hurricane.
For more information about hurricane season 2022, click here.