Let's be honest, the dentist is not a place that most people enjoy going to. According to a 2017 article, there are so many people who fear going to the dentists that psychiatrists had trouble quantifying the number. Around 60% of people have dental anxiety. This isn't the best of news to all the dentists out there—for the oral health of people in general as well as the sake of their business. Many people view their local dental office as somewhere scary, but with the right strategy, a dental office can be as friendly as a neighborhood park.
Something that is common for many dentists to do is to send out little letters to their patients reminding them that its time for their next check up. Everyone likes receiving mail, unless it's a bill. It might not leave a huge impact but it's the small things that count. This can show that your dental office genuinely cares about the oral health of your patients.
One of the easiest ways to make the image of your dental office is by starting a social media page. Social media is an incredible marketing tool that is free. Utilizing social media can put you above the rest. A local dental office connecting with its local community can bring a friendly and approachable image, while erasing the fear that many people may feel.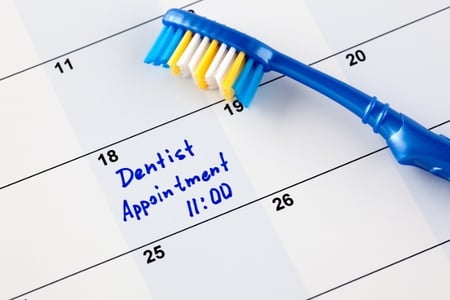 Social media is a great way to connect and talk to your community, but another effective marketing tip would be to get involved in your community as well. It can be anything from going to festivals to sponsoring recreational kids sports teams—a local business that is involved in their community definitely leaves a positive impression. It is also another way to let people know about your business who might not have known before.
With so many people feeling intimidated by a dentist visit, it's important to reinforce a positive image for your dental office. Being involved in your community and growing an engaging social media presence are simple ways to give you and your office a positive image. All those people who originally were intimidated by the idea of visiting you for a dental checkup can feel reassured knowing they're going to be in a friendly, welcoming environment with people they know only want the best for them. Dental anxiety may affect a lot of people, but that doesn't mean that it is impossible to work around. Soon enough, you'll have patients who used to get nervous going to the dentist who can be calm knowing that your dental office is somewhere they can trust.