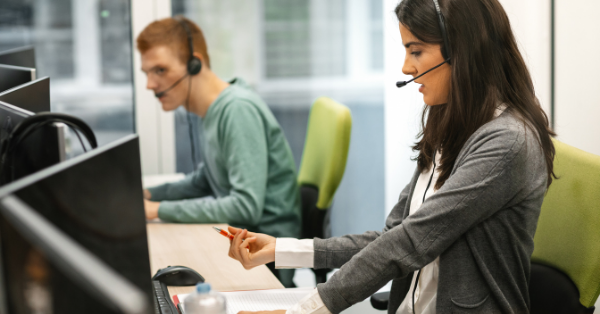 Using a call script offers great benefits to your call operators, whether they are in-house receptionists, call center workers, or employed by your outsourced answering service. When call operators work from a script, they tend to be more productive, leave a better impression on callers, and see better results.
Call scripts allow for an increase in productivity.
Every call is different, but that doesn't mean that you shouldn't have a similar goal for each caller. With a call script, you can address those goals in your script. For example, say an HVAC business wants to know how old a caller's unit is before they head out to their home. With a call script, the call operator will ask each caller how old their unit is. This will help the technicians by allowing them to prepare appropriately for each house call.
Call scripts lead to prepared operators and better impressions.
Preparation is key and speaking over the phone is no exception! Call scripts allow call operators to be fully prepared for questions that customers may ask and information that they should offer. Because call operators are more prepared, they have more confidence over the phone and give a better first impression to callers.
Remember, callers who get a good impression of your company are more likely to do business with you. On the other hand, if a caller gets a bad impression from your call operator, they could choose to work with someone else.
Call scripts allow for better results.
When your call operators are more prepared and leaving a better impression on callers, you are likely to see an increase in results. Because they are prepared and confident, your call operators will be able to achieve more with these prospective customers that allow them to generate leads, schedule appointments or book jobs.
Incoming Call Scripts
Creating the perfect pitch for your incoming call script can be stressful. Luckily, we have already created an HVAC incoming call script and a plumbing incoming call script.
Our call scripts are customizable so that you can edit the script to fit your business, location and customer service needs! Download our free incoming call scripts below.
Call Script for Plumbers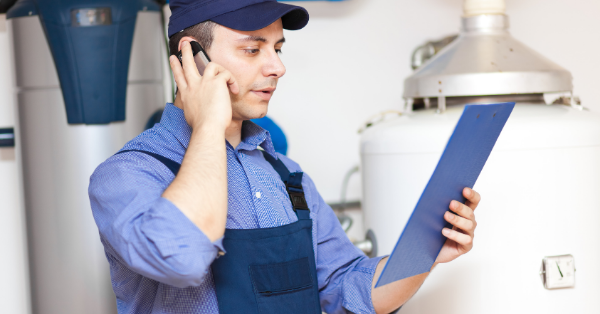 Plumbing businesses rely on jobs being successfully booked for growth.
Since the majority of plumbing appointments are booked over the phone, prompt answering ensures that your callers receive a great experience.
Prompt answering isn't the only thing needed to book a job though. Your call operators or receptionists needs to offer customer's the right information and gather the best information to share with your technicians.
Dexcomm's incoming plumbing call script can help your call operators do just that!

Download our free incoming plumbing call script!
Call Script for HVAC Businesses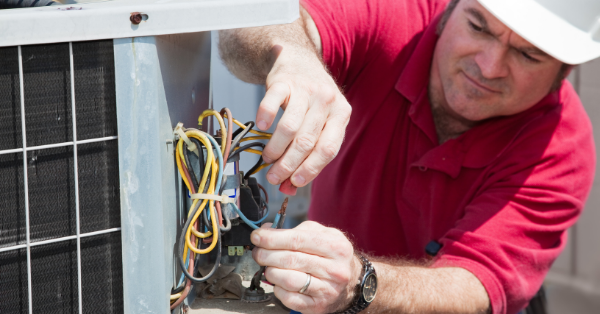 Much like plumbing businesses, HVAC businesses rely on jobs being successfully booked for their growth. No booked services or maintenance jobs means no revenue, and no revenue means no business.

Because many HVAC appointments are booked over the phone, it is important that your call operators or in-house staff are prepared for the different questions and situations that your callers will have.
Creating the perfect incoming HVAC call script can be difficult and time consuming. Luckily, here at Dexcomm, we have used our industry expertise to create an incoming call script tailored towards the HVAC industry.
Download our free HVAC incoming call script today!
Voicemail Call Scripts
You can also use call scripts for your voicemail. A voicemail call script will help to reduce your company's voicemail volume and will use your answering machine or automatic attendant (IVR) as an effective call routing tool.
A good voicemail call script should include an informative voicemail greeting. The more informative your voicemail greeting is, the better it will function to reduce your voicemail volume. Your voicemail greeting should:
Include basic information like your hours of operation and location
Let callers know whether they should leave a voicemail or call back during office hours
Instruct the caller to leave specific information
State your return call policy
Medical Office Voicemail Call Script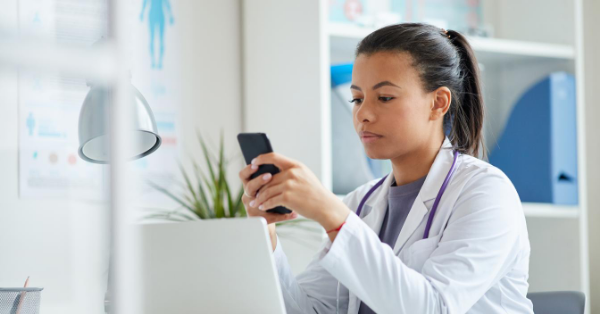 Medical offices tend to get an overwhelming amount of voicemails and they often find managing the information from these messages to be quite challenging!
Setting up a thorough voicemail greeting can help your medical practice efficiently route your calls and help reduce your amount of voicemails. Creating the perfect voicemail script for your doctor's office can be difficult. Luckily, Dexcomm has created a medical office voicemail script that you can use for any doctor's office.
The script is easily customizable and can be adjusted as needed (think holidays or emergencies).
Download our free medical office voicemail script and see how easy it is to reduce your medical practice's voicemail volume!
Need more help?
While using a call script is a great first step to increase appointments and better help callers, your business may need additional help.
If you find that your incoming call script works well, but your in-house staff or call operators are still overwhelmed with handling incoming calls, consider outsourcing your calls to an answering service.
Each answering service provider varies in what they can offer your business. Use our answering service Vendor Comparison Checklist to determine which provider will serve you and your callers best.
.