Several questions must be answered before making the decision on whether or not to hire a telephone answering service (TAS) for your HVAC company. The most important is: Do I want any additional business? Another critical question is: Can my company, with its current structure, handle any additional business? If you answered "yes" to both of the above questions then your answer should probably be yes, I should hire a TAS for my company. This blog will explore some of the factors involved in making that decision.
There is another question for those that do currently have an answering service: Am I getting sufficient value from my current TAS to justify their monthly bill?
Below we will outline some of the costs and benefits of hiring an answering service, and also assist in ascertaining if you presently have the right service for your current needs.
Many years ago Yellow Pages advertising was the main form of marketing for most businesses. In our market, it costs over $1,000 per month for a half page ad. Our overnight operator called every attorney in our local telephone book who had an ad that was a half-page or larger to determine how their phone was answered. Seventy percent of the numbers they called either rang out or had voice mail/answering machine. At that time, the customary rate for an answering service in our market was a flat rate of $75 per month. These advertisers were paying over $1,000 monthly for their ad. Someone in their office would answer the phone during the day, typically from 8-5, a total of 45 hours per week. But the remaining 123 hours per week, their phone went unanswered or had voice mail. It was certainly surprising that the attorneys would pay $1,000 for an ad, but not pay $75 for a service to gather business calls for the greater part of the week. How much benefit could they have added to their advertising dollar for an additional $75 monthly expenditure?
It is clear that advertising dollars have shifted from the Yellow Pages to the Internet or other forms of marketing. Yet the amount spent on advertising has likely increased for many businesses. So what happens with calls that come in for the 123 hours per week that your staff does not answer your phone? If you answered "yes" to the first question above, i.e., do I want additional business? then you are probably spending some of your hard-earned dollars on advertising. The question now becomes, am I capturing the opportunities arising from my advertising expenditures?
A good answering service will answer the phone promptly (usually three rings or less is the industry standard), take a thorough and correct message (spelling of customer name and address is critical in your industry), deliver the message promptly to the proper technician in the manner you desire, and ideally, deliver the data from the call in a manner that can be easily imported into your business management software.
The amount they would charge you for that service can vary greatly and can depend on a number of TAS cost factors. These include: The size of your client base, the number of hours a day you ask the TAS to answer the phones, the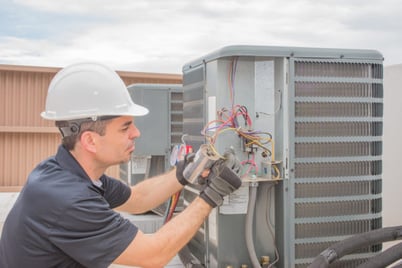 amount of information you ask the TAS to collect, the number of automated features the TAS offers and you choose to use, and the differing rates charged by TAS businesses, depending on their geographical location and on the quality of service they provide. A premium service can generally capture a greater number of messages (i.e., jobs), capture the needed information completely and accurately, deliver the message more quickly and accurately, ensure better relations with your customers, and allow you and your staff greater peace of mind.
If you desire to grow your business, you can easily perform a quick cost benefit analysis to determine the value of a TAS for your HVAC company. That is, by hiring a TAS and capturing calls after regular office hours, are you bringing in sufficient new revenue to justify the additional cost of a TAS, or to simply justify the increased cost of a premium TAS?
How much additional revenue can you bring in with a premium TAS?
One blog, HomeAdvisor, estimates the average ticket nationally for an A/C repair at $347, with most jobs ranging between $163 and $533. (source).
Another blog, Improvenet, estimates the average ticket nationally at $310, with the average range of $193 to $311. Their overall average minimum ticket was $53, and average maximum ticket was $932, hence the overall average of $310 being close to the upper end of the average range for most tickets. (source).
In any case, it seems clear that the average ticket is somewhere around $325.
What does it cost to roll a truck? In 2015, the blog, ihiji, estimated that the cost was at least $150 each time your truck visited a customer's location. (source).
Costs have clearly risen since 2015, so an estimate of closer to $200 would probably be realistic. This implies a gross profit of $125 (i.e., $325 billing for a job, $200 cost to provide service for that job) each time your truck rolls to a job. Note that the assumption is being made that a ticket of $325 probably has minimal parts revenue and therefore the cost factor has minimal parts expense. However, you can either calculate actual numbers for your own business or have your CPA do so. We will use this estimate of $125 gross profit for the purpose of this analysis.
An HVAC company with two- to four trucks will usually have a TAS bill with a premium service of somewhere between $125 and $350 per month in the off season depending on the TAS cost factors mentioned earlier. With a gross profit per job of approximately $125, the TAS would need to secure one- to three additional jobs each month of the off-season to be financially justified. Only you can determine the value of better customer relations and personal peace of mind.
At Dexcomm, we typically take between five and 10 new job messages in the off-season months of the year for an HVAC company of a size approximating two- to four trucks. Our bill will range from $200-$350 for these companies during these months depending on the hours we answer, the automated features we utilize, the amount of information we capture, and the customer call traffic. This would not include services such as scheduling of appointments or working in our customers' own business software which typically have a higher monthly cost.
Dexcomm has had HVAC companies that did not perform after business hours work. We would simply take messages for delivery the next morning. Other HVAC customers request that we work directly in their scheduling software, scheduling appointments during and after business hours. We have had customers that were not looking to grow their businesses, but did want to do a great job of serving their current customers so they required our premium service. We have many customers hoping to grow their business and we are happy to become their partner for the long-run success of their enterprise. There are many different options and opportunities when considering how to grow your business. Whether or not to hire a TAS, or upgrade to premium TAS, is one of the questions that definitely should be considered.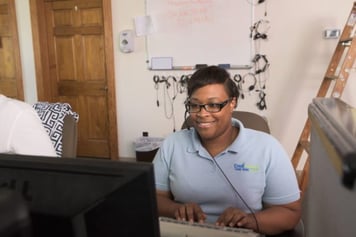 Hopefully this blog has given you the information necessary to determine if you need a TAS for your business and if a premium TAS is right for you. If you have any questions on this topic or others, please do not hesitate to call upon us at Dexcomm. We are standing by, 24/7/365!