Funeral Home Marketing has traditionally been centered around quality service. And rightly so. Generations of families will use the same service because of the trusting relationships they have built during the most difficult times in anyone's life.
Unprecedented and unpredictable are inadequate descriptions for running any business during the COVID pandemic, and funeral homes are having to adapt as well.
Does your funeral home have a way to connect with your families and those looking for guidance or services that maintains the trust and relationships you have built?
In today's age funeral services are stepping away from the traditional route and are becoming more creative. Recent trends include personalization, green burial practices, eco-friendly items, and even funeral streaming. Here are some marketing tips to help you stand out and better serve your families.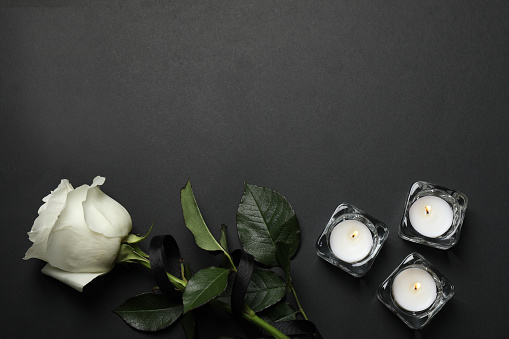 Find Your "Wow!"
What ways does your company differentiate themselves from the competitors? Determine what makes your company unique from others and use that as a selling proposition for your target market. Also, learn who your competitors are, this could be other funeral homes or crematory services in the area or online casket sites. It helps to do some research on your competition and determine what their marketing strategy is and more importantly have a clear plan that emphasizes your goals and audience. If you are partnered with an answering service, make sure they know what makes you different and that it comes through on calls.
Build a Reflective Website
The only thing that is worse than not having a website is to have one that is poorly designed and cookie cutter. Studies show that 46 percent of small businesses do not have a website. When creating your website; you want to show families what you can do for them and make contact information easily accessible on multiple pages.
Let them know who is helping them by putting real pictures and biographies. Simplify information, and list key information such as prices and service options offered in plain language that is not overwhelming.
Be Social
Think about creating a social media account such as a Facebook or Twitter to engage with the community. This is where many family members come to convene and share stories and news. You can use your social media account as a resource to share content and foster more connections. The overall message on your social media page should be a consistent one that supports the funeral home's mission, branding, and marketing strategy.
Live streaming or broadcasting funeral services can allow family members or friends to pay their respects from wherever they are. This is also a place to show your ability to create and support video work,
Build Strong Relationships
Now, more than ever, Funeral Directors are on the front lines of the community.
Pam Moore, marketing guru at pammarketingnut.com, is quoted as saying, "You can never go wrong by investing in communities and the human beings within them." This is well taken and is an accurate portrayal of the humanity and core beliefs that lead one into service-oriented professions, particularly the funeral home industry. Get to know the people in your community and other local businesses in the area. If possible, offer assistance or partnership for events.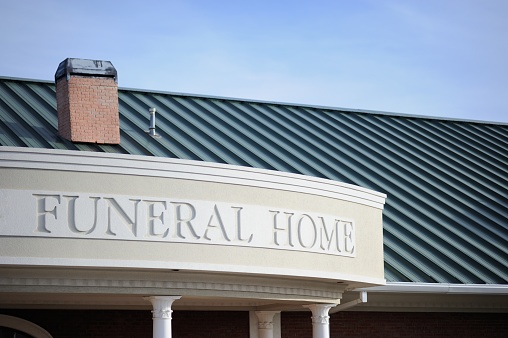 Develop deeper relationships with families and find ways stay in touch by doing things such as inviting them to relevant events held at the funeral home or sending cards of condolences and appreciation for allowing you to serve them in their time of need.
When given the opportunity educate about funeral services and present yourself as the go-to expert in your field.
Although, marketing your funeral home may seem difficult if done correctly can be beneficial to the company and the families being served. Creativity and uniqueness will begin to set you apart from the competition and put your business ahead of the curve.
Above all, ensure that you are represented professionally, and with your values around the clock. Marketing your funeral home is important, and these tips will help you to begin to set yourself apart. But the bottom line is that every interaction with your funeral home is a moment of evaluation by your families and prospective families considering your services.
Every person that calls your funeral home should receive a consistent, compassionate experience no matter when they reach you. Partnering with a professional answering service will allow you to continue serving your families and their loved ones around the clock. This ensures consistency with the brand you have worked so hard to establish and maintain. It also bolsters your reputation as a professional, accessible, compassionate, and concerned partner for your callers.