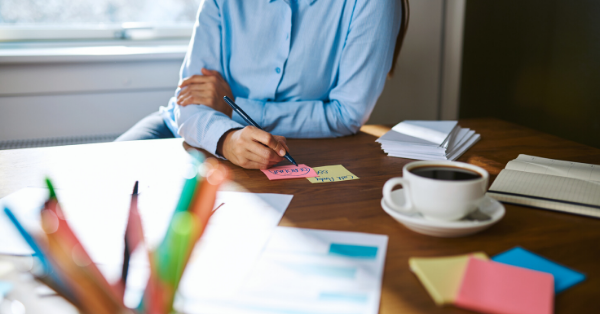 Do you currently have an answering service provider, but you aren't sure if they are the best partner for your business? With the many options out there, it makes sense that you would want to ensure that you are giving your money to a company that will not only allow for seamless integration with your company, but that also satisfies your callers.
You shouldn't assume that your callers are experiencing the same experience that they may have received in your sales process. Your answering service would have given you the best experience possible during the sales process. If there were any red flags during the time that your answering service was trying to get your business, multiply it by 10 to determine how they are most likely treating your customers.
If you're ready to evaluate your current answering service or are considering a new provider, here are seven questions to ask when evaluating a telephone answering service.
1. How quickly does your answering service answer the phone?
When your callers are waiting for an answer, timing matters. Are they listening to multiple rings, becoming frustrated and possibly hanging up? Or are they hearing a few rings before being connected to a professional who can best assist them and answer their questions? The standard for most answering companies is to pick up a call within three rings or fewer.
2. Are you receiving accurate information from them?
Whenever you review the messages from your answering service provider, be sure to check them for accuracy. Are the names of your callers spelled correctly? A good call answering service will guarantee that you know exactly who called, when they called you and how the call was handled.
Accuracy is especially important in industries that use an answering service to schedule appointments. It is important that your caller's phone number and name are correct because these callers may become customers. An incorrect phone number could cause your business to lose a sale.
3. Do you have the option to listen to calls?
A good telephone answering service should provide you with the option to listen to the calls that your answering service is handling. By listening to random calls, you can ensure that your callers are receiving the customer service and compassion that you want for them.
Listening to calls is also helpful when a customer has a complaint. Even though you were not on the phone with them, you should still have the opportunity to understand how your company was represented.
4. What is their quality assurance process?
Quality assurance in an answering service is very important. Your answering service could serve as the first impression on your customers. With this in mind, you want to ensure that your answering service values quality assurance. Here at Dexcomm, our premium services guarantee that your customers will engage with a caller who represents your business in a manner that you and your employees would. When a Dexcomm operator answers for your company, they are an employee of yours, ready to accurately represent the values and professionalism of your business.
5. How do your customers like dealing with them?
This should be the primary question that you consider. An answering service should complement your business, not hurt it. If your customers and callers are not satisfied with how your answering service handles calls, their actions will have consequences for your business, not for the answering service.
6. Can they integrate with your business CRM software?
A good answering service should be able to integrate with your business's CRM software in order to better service you and your callers. Here at Dexcomm, our system engineering team, programmers, and applications analysts are highly qualified and well-versed in application program interfaces (APIs). Allowing our office the ability to connect with your medical record systems, customer relationship management systems, business management platforms and more through customizable API pushes, allowing a seamless connection between our software and yours, saving your business time and money.
7. How reliable are they?
You partner with an answering service to ensure that all of your business calls are answered, even when you aren't able to reach the phone. But, is there a time when your answering service can't reach the phone as well? If so, your callers will get busy signals while your answering service experiences downtime.
Power outages, whether from bad weather, natural disasters or any other unexpected factor can cause your answering service to experience a downtime redundancy. You want to make sure that your answering service has a plan in place for any emergency.
Make a test call.
In addition to asking the above questions, the easiest way to test how your answering service provider is handling your callers is to make a test call. Be sure to ask them questions that your typical customer would so that your experience is authentic. It is also a good idea to leave a message and then compare it with the message that your answering service delivers to you. This will allow you to determine just how accurate your messages are.