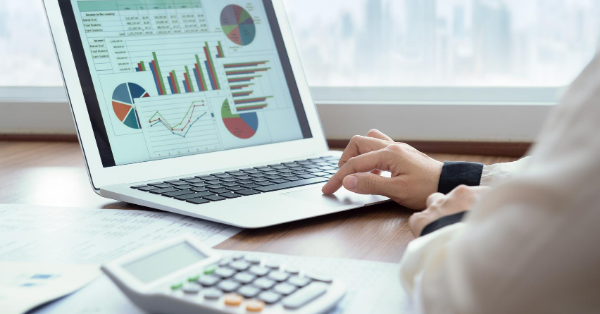 At Dexcomm, we've worked with many plumbing businesses like yours. And all plumbing businesses, like any type of business, are focused on growing.
Often times, business owners want to grow but aren't able to pay the high costs of marketing and advertising. Don't let costs stop you from growing! There are low-cost ways to grow your plumbing and drain cleaning business, and we'll review four of those here.
1. Networking
Want to know the simplest way to grow your home service business? Networking.
Networking is when you go out and meet other business owners and build a relationship with them. You don't have to become amazing friends, but you both get to know each other and each other's business. You can network with other owners of a plumbing business, but you should also make an effort to network with business owners outside of your industry.
Why Is Networking Beneficial For Plumbers?
Whenever you network, you are essentially giving yourself free advertisement. By introducing yourself to others and building relationships with them, you allow these other business owners to get to know you and tell their friends and customers about your business.
Networking In Action:
Say that you begin networking with an individual who owns a heating and air conditioning business. Now one day they may be working a job when the homeowner asks them "Do you know any good plumbers?"
If you have a good relationship with this HVAC business owner through networking, they are likely to recommend you to their customer. Now, you've got an opportunity to impress a customer, that you didn't have to market to or search for!
Where Can I Network?
You can network just about anywhere! Social media allows you to network through platforms like LinkedIn, Twitter, and Facebook with people all over the world, but, don't forget about face-to-face networking as well! You can network at seminars, conferences, meetings, or just about anywhere you go. You never know who you'll run into on a daily basis, so always prepare yourself to network.
2. Make Your Plumbing Business Visible
When working to grow your business, you must make sure that your potential customers are able to find your business online. Today's consumer isn't searching the telephone book for plumbing businesses near them, they're browsing social media, scouring review sites, and asking Google. If you aren't active or visible on these platforms, you'll get passed up!

How To Make Your Plumbing Business Visible on Social Media
Your social media will make or break your business. You may have gotten away with not creating or being active on social platforms in the past, but if you truly want your sewage business to grow, you must take social media seriously.
You can start this by using social media marketing. We have a great post here that offers seven tips on improving social media marketing for a plumbing business, or any home services business.
Why Do I Need A Business Social Media?
Like we said before, many of your customers will find your business via social media. Whether this is through hashtags, or from posts that their friends have shared.
Others may hear about your business from others (possibly a product of your successful networking!) and then go on your social media to get a feel for your company and decide if they'd like to work with you. If they search for you on social media and aren't able to find a profile or find one that is very inactive, they may stray from calling and doing business with you.
3. Provide Great Customer Service
A surefire way to grow any business is to provide great customer service. When you provide customers with a great experience, they're likely to become a loyal customer and even tell friends and family about you!
Keep in mind though, that customer service isn't just the responsibility of your plumbers in the field. It's also the responsibility of your call agents and receptionists.
Who Impacts Customer Experience?
Typically, a potential customer will take a look at your social media and website before deciding to give you a call. But, the first call that a customer makes to your business is their first live interaction with your business. The person responsible for answering your calls has a major impact on customer service and in turn the growth and success of your business.
If you work with a call center answering service, make sure that their agents are up to par in providing your customers with great service. View our post on how to analyze your current answering service provider for insight on this!
If you handle calls in-house, consider training your receptionists and employees on the best ways to answer customer calls. View our training tips for customer service agents for help on this!
It may seem like a small detail, but the way your customer calls are answered plays a large role in your company's success.
4. Ask For Reviews
Now that you've gone out and networked and marketed for customers, and then provided them great service throughout their journey with your business, it's time to ask them how you did.
Customers who receive great service are likely to leave you a review, all you have to do is ask them to. Consider sending them a text or email link to leave a review on your website, Google Page, or other industry pages such as Home Advisor, Angie's List, and Yelp.
While essentially free, these customer reviews have the potential to bring you even more customers. Remember, consumers are more likely to trust reviews.
Key Points
Networking, increasing online visibility, providing great customer service, and asking for customer reviews are four low-cost ways to grow your plumbing and drain cleaning business.
If you are able to do these four simple methods into your role as a business owner, your business has the ability to grow and become successful!