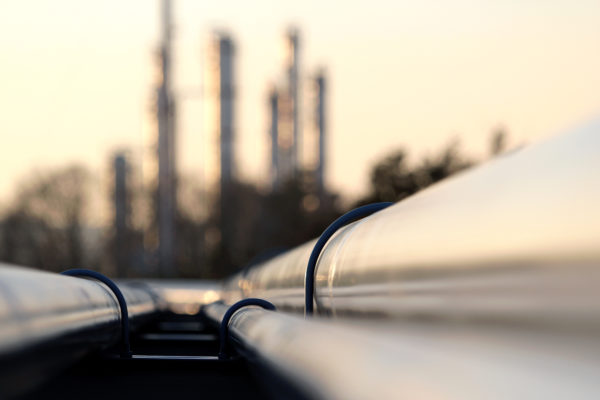 In today's oil and gas industry, being responsive to your customers and their needs is more important than ever. Heading into 2018, industry insiders and analysts believe oil prices are going to stabilize and therefore oil producers are going to increase capital spending. With more spending comes more demand for oilfield services, which means higher prices for those services. This impact will trickle down throughout the supply chain. Selecting vendors, like an answering service, equipped to handle the value-driven and fast-paced economy is going to be critical to successfully operate in this environment.
Many producers believe service costs are going to increase as much as 10%.
That is good news for oilfield services companies, many of whom offered price concessions a few years back to survive the downturn in the market. For oil producers, however, those increased costs mean lower margins.
What does this mean for you? The reality is that oil and gas work is going to be as demanding as it has ever been. Oil producers are going to be wary of cost increases, pushing to complete projects as quickly as possible. They will continue to aggressively invest in structural and technological advances, such as drilling methods that allow wells to be completed much quicker. For cyclical costs like those for oilfield services, they are going to demand that vendors come to the table prepared to offer more value.
In order to remain a valued member of the supply chain in this challenging environment, you will have to seek valuable partnerships with your vendors by searching for those companies who are also willing and able to keep up with this fast-paced market. For example, perhaps like we have done, you will find an answering service that continues to invest in new technology that will allow them to communicate more clearly and quickly with you—ensuring that you have all the information that you need when you need it, to go above and beyond for your customers.
"Careful scaling of capacity and resources are essential to winning in your supply chain," according to Peter Parry of Bain and Company.
We have found that the scalability of our clients depends on their degree of automation, whether their services are people-driven, and the breadth and depth of their service offerings. When searching for vendors who are scalable, you should seek companies who have doubled down on investments in improved leadership, technology, quality assurance, and a widening of their service offerings. When companies focus on these items, they are better able to assess the quality of their works quickly and accurately, which allows them to stay nimble and responsive to their clients' changing needs.
With oil producers cautious about the risk of increasing costs, and timelines for work being compressed more and more, oilfield service companies are going to feel pressured to justify price increases and respond at a moment's notice, any day and at any time, to meet the producers' needs. What were once small delays will become large problems.
A hallmark of responsive service is the manifestation of an increased sense of urgency by your answering service partner.
One part of the solution is making sure your company is prepared to be as responsive as possible. A professional answering service well versed in the needs of the oilfield is an excellent way to achieve that goal. A quality answering service provider will be available 24/7/365, no matter the circumstances, to handle your customer contacts professionally while delivering the content of those contacts to you as quickly and efficiently at possible. This not only gives you peace of mind that you are being as responsive as possible to your customers, but also frees up your time to concentrate more closely on adding value to your operations.
No one wants to be the weakest link in the supply chain. This means that you will have to continually examine what you can do to improve your offering. A business partner that can help you in this endeavor is the one to choose.
Read more at these websites:
http://www.bain.com/publications/articles/accelerating-capital-oil-and-gas-industry-planning-outlook.aspx
http://www.chron.com/business/energy/article/Oil-field-costs-expected-to-rise-in-2018-survey-12455281.php
https://www.oilandgasinvestor.com/year-ahead-lean-mean-2018-1676141#p=full
https://www.workboat.com/blogs/oil-patch/offshore-spending-down-stocks-do-better/
https://www.ft.com/content/e17930dc-b288-11e7-a398-73d59db9e399