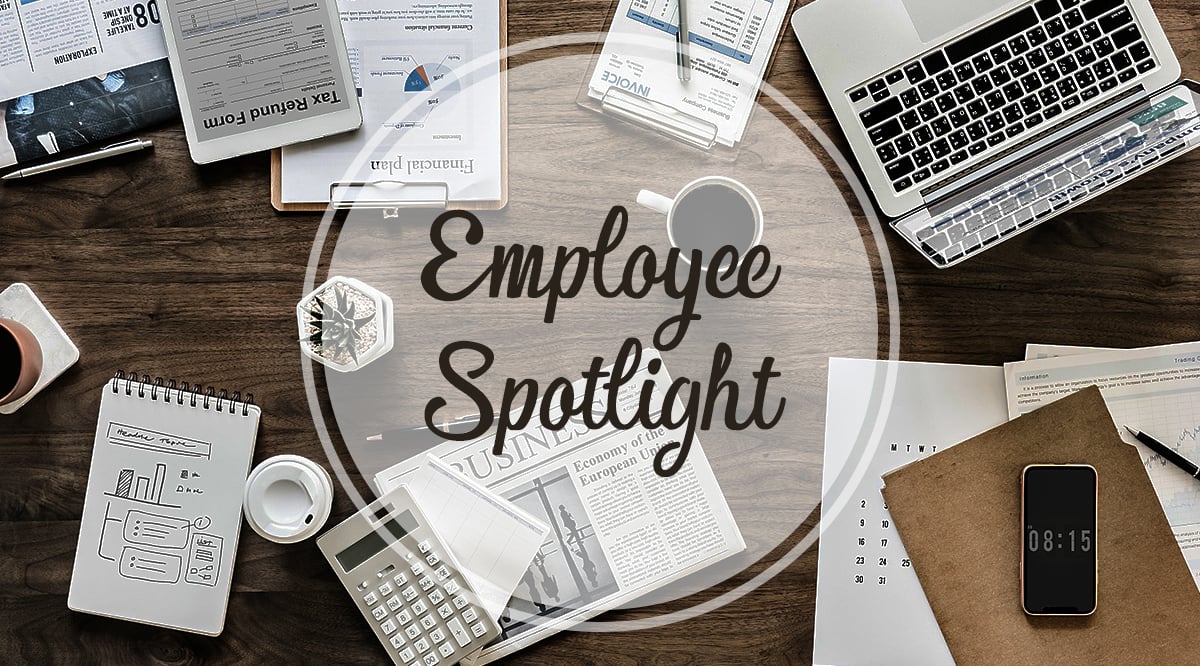 With so many amazing employees at Dexcomm, it's only right that we talk about one each month to spotlight all the wonderful people we have making Dexcomm a great place to be every day.
The outstanding employee we wanted to talk about this month is Kelli Reed.
Kelli is one of Dexcomms' finest customer service representatives. Although she has only been here for 4 short months, she has certainly made an impact on the entire office.
Kelli was so dedicated to getting this position that she got married the SAME day she had her last interview – now that is admirable. After working for a small oil and gas company in accounts payable for 23 years she began praying for something different, challenging and rewarding. On a drive home one day she saw Dexcomms' sign and immediately applied online, she says, "everything happens for a reason".
We sat down with Kelli to recognize her as our outstanding employee and learn more about her outside of work.
Describe yourself in 3 words:
Kelli: "Passionate, emotional, and caring."
All of us at Dexcomm can attest that these words describe her to a tee. She is passionate about her work, cares about her co-workers, and is emotionally invested in the life she leads.
Kelli is quickly advancing in her career at Dexcomm due to her hard work and dedication to the job. Currently she is participating in our CMO class to become a Certified Medical Operator. This will allow her to move up a level as a Customer Service Representative and she will be able to begin speaking with doctors, nurses and taking more involved medical calls.
Kelli also played a huge role in keeping Dexcomms' customers happy when AT&T cut their main lines. She provided additional support and kept up with the insane call traffic we were receiving that day. She took the challenge head on and it became one of her biggest accomplishments at Dexcomm so far. We are so proud of her!
What gets you out of bed in the morning?
Kelli: Just life, I love life. If God gives me another day, who am I to complain?
One of the things that we admire most is Kelli's willingness to learn and grow. She stays true to her core values, just like Dexcomm, which is one of her favorite things about working here.
Kelli: "I love everything that Dexcomm stands for and believes in which is what makes this place so great."
We feel the exact same way about Kelli, which is what makes working with her that much better.
On her days off Kelli loves spending time with her husband Chuck and daughter Haili, they are two of her biggest supporters. Something that may surprise you about Kelli is that she has a passion for drawing. She is happiest when she's smiling because that's where it all starts for Kelli.
Kelli: "When you smile you have no choice but to be happy"
Success is different for everyone and Kelli defines it as a journey not a destination. Each day she impacts her coworkers in such a positive way. We continue to watch her grow and develop in her role and can't wait to see what else she is capable of.