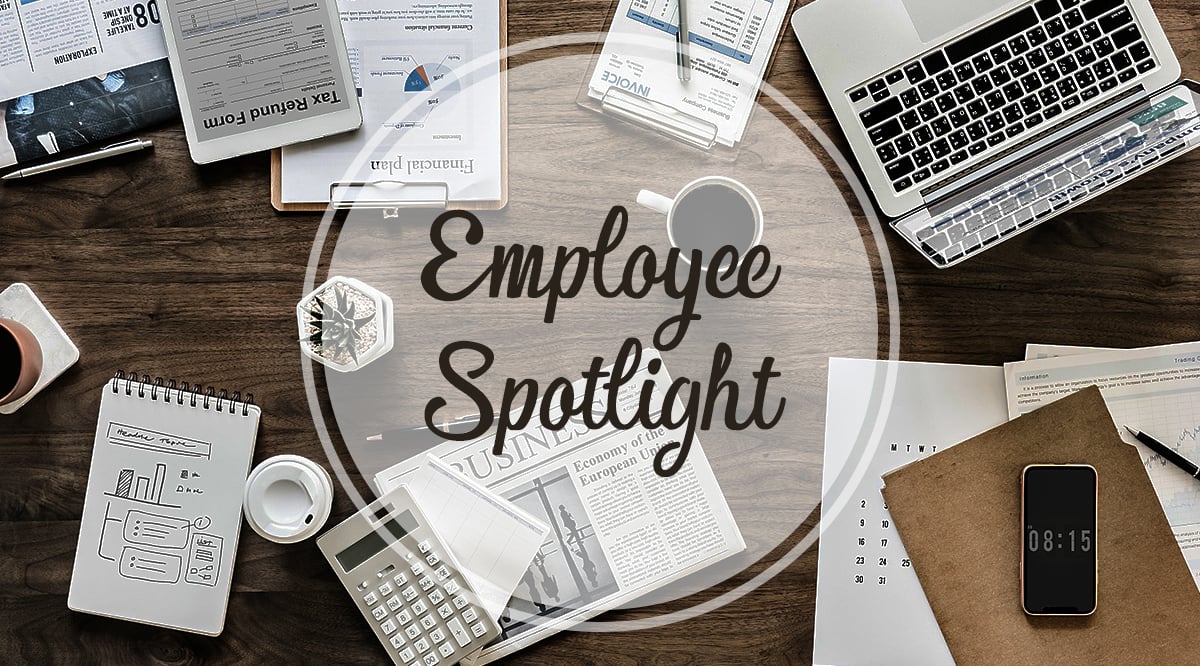 We have so many amazing employees at Dexcomm, it's only right that we talk about one each month to spotlight all the wonderful people we have making Dexcomm a great place to be every day.
This month, we got the privilege of sitting down with Nickie Romero.
Nickie is one of our resident CMOs (Certified Medical Officer) which means she is professionally trained to answer medical calls.
Her knowledge of HIPAA, her compassionate voice, and caring personality shines through in all the calls she takes, not only the medical ones.
Some fun facts we learned about Nickie:
She's left handed

She hates fruit (but likes fruit juice)

Can stretch her ears way further than where an ear should be able to stretch.
But she's more than her unusually stretchy ears, as we learned in this interview.
What's your favorite thing about your job?
Nickie: "It's never boring."
She went on about how you never know who is going to call or what is going to be happening in their day. "Just the fact that we do really get to help people is what I really love about this place."
One call that she's never forgotten was her first emergency call when she was still new. It was a moment where she slightly panicked thinking she didn't handle it well—but turns out she handled it correctly. Seems all of Dexcomm's training came into play in that moment.
"Tell us about your roots, where are you from?"
Nickie: "New Orleans, originally, but you can kind of say Lafayette. I've been here off and on for about ten years now."
Nickie's been all over Louisiana, though. She graduated from New Iberia Senior High, aka NISH. Nickie then went on to explain, "My family kind of bounced around a lot." While she's spent most of her life as an adult in the Lafayette area, a lot of her childhood was spent in New Iberia.
"What's life like outside of work?"
Nickie: "I have one daughter, and I live with my sister and my brother-in-law in a big house. They've got three kids, and it's kind of like a daycare every day."
After laughing about the makeshift daycare, she went on to explain how most of her time outside of work revolves around her daughter, Aubrey. Spending time with her daughter is her favorite thing to do in her free time. Together they watch a lot of Pixar movies and Paw Patrol.
She also enjoys cooking for her family at least twice a week. Other than that, Nickie likes to read in her free time as well as worry about Dexcomm.
"What is your favorite thing about working at Dexcomm?"
Nickie: "The people. I've worked at job's before where I was just a number, and there was no job security or caring about the employees. But Dexcomm is amazing at that. It feels like you're walking into your house when you come in to work."
Thank you again to Nickie for coming in a bit early to do this interview. She's certainly deserving of this spotlight. And if you ever see her around the Dexcomm halls, ask her about her stretchy ears!