April 2020 Employee Spotlight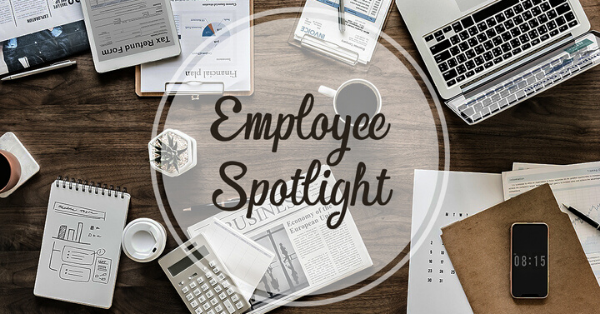 We have so many amazing employees at Dexcomm, it's only right that we talk about one each month to spotlight all the wonderful people we have making Dexcomm a great place to be every day. This month, the Dexcomm family recognizes Diamond Charles-Heath!
We sat down with Diamond to get to know her a little better and learn about her hobbies outside of Dexcomm.
What's your favorite thing about your job? My favorite thing about my job is knowing that it means something. We are not just sitting at a desk talking to people and not doing anything w/ their information, issues or concerns. What I do here matters, what I do here is the difference between life and death sometimes and what I do here gives my life some purpose.
What is your favorite thing about working at Dexcomm? The other operators and the people that I get to meet on the phones. I build a new relationship everyday and learn something new about our customers and my coworkers. We spend most of our time with each other so I try my best to learn something new everyday.
What is your favorite thing to do outside of work? Hobbies? Just recently I started a business called Dee's Decluttering so lately that has been my favorite thing to do outside of work. I get to come to work here and help people and then I get to help people face to face its amazing. Of course I have kids and a husband so making new memories with them is another hobby of mine. We have family night once a week and we rotate who decides what we are doing each week. My ULTIMATE hobby is napping though LOL .
Favorite Quote? HMM most of my life I been taught the Golden Rule but when I became of age to make decisions for myself I leaned more towards the Platinum Rule. Sooo my favorite quote is " Do unto others the way they want us to do unto them". This rule is harder work than the Golden Rule because it actually requires people to get to know one another better so that we can find out how someone wants to be treated.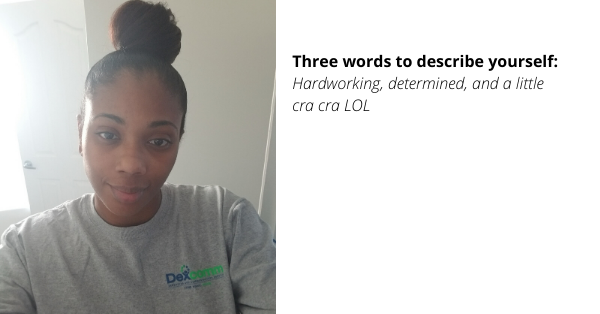 Thank you for your time Diamond in participating in this interview. We truly appreciate all that you do for Dexcomm!