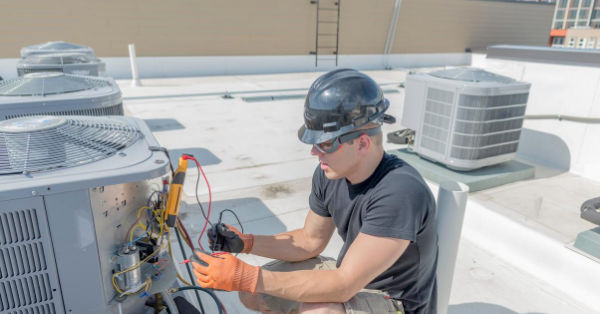 When the off-season hits, your biggest wish is to get more clients. You know that come the summertime your phone will be ringing off the hook with clients-new and old! Wouldn't it be nice if you could service some of those clients right now? You can, with HVAC preventative maintenance marketing.
Preventive maintenance is the practice of performing routine checks on equipment before the equipment fails. Examples of preventative maintenance include:
Checking duct system condition
Checking fuel line connections
Cleaning and inspecting the evaporator and condenser coils for dirt and other obstructions
Inspecting fan, bearings and belts for tightness and wear
Cleaning or replacing filters
Replacing any worn pulleys and belts
These are all things that your clients will not think to check or have the know how to understand. By checking and replacing these things, you can prevent equipment failure, which usually happens when your clients begin increasing their usage of their air conditioning unit during summer months.
By marketing preventative maintenance to your current clients, you can increase your revenue during the HVAC off season and also allow for your business to handle more new clients come the summer months.
How to Market Preventative Maintenance for a HVAC Business
There are many ways to market preventative maintenance to customers, for example, your business can sell HVAC preventative maintenance memberships or service plans. These can guarantee that your business has consistent revenue in the slow months, and are usually an easy sell to customers since most customers agree that units should receive inspection at least once a year.
When marketing the benefits of your preventive maintenance service plan or membership you can explain to customers how such a plan will:
Save Them Money: By servicing their equipment before failure, your customers will not have to pay the high upfront costs. Anyone would rather pay a low bill now than pay a high bill in the middle of the summer when their cool air stops blowing.
Eliminate Surprises: No one likes turning on the A/C to find out that its blowing hot air!
Guarantee that their Cooling and Heating Equipment Stay in Good Working Condition: HVAC units are expensive to begin with, so your customers will appreciate a service that ensures that their system stays working consistently and productively.
The service plan that your business creates can perform routine checks during the spring and fall months. This will allow your business to continue thriving in both HVAC off seasons and will allow for success all year. Marketing efforts can also be used during the spring and fall as these are the seasons preluding the busiest time for HVAC business.
Keep in mind that marketing may lead to an influx of calls to your business. Be sure that your dispatchers and receptionists have an effective way to answer and manage these calls, such as will an HVAC call script.
Sharing Preventative Marketing For HVAC Business on Social Media or Website
In order to maximize your marketing efforts, be sure to share your preventative maintenance plan on your business' social media and website.
If you keep an up-to-date social media page, your business Facebook is the perfect place to let your customers know about your preventative maintenance offers. To learn more about the benefits of social media marketing for your HVAC business, read Social Media Marketing for a HVAC Business.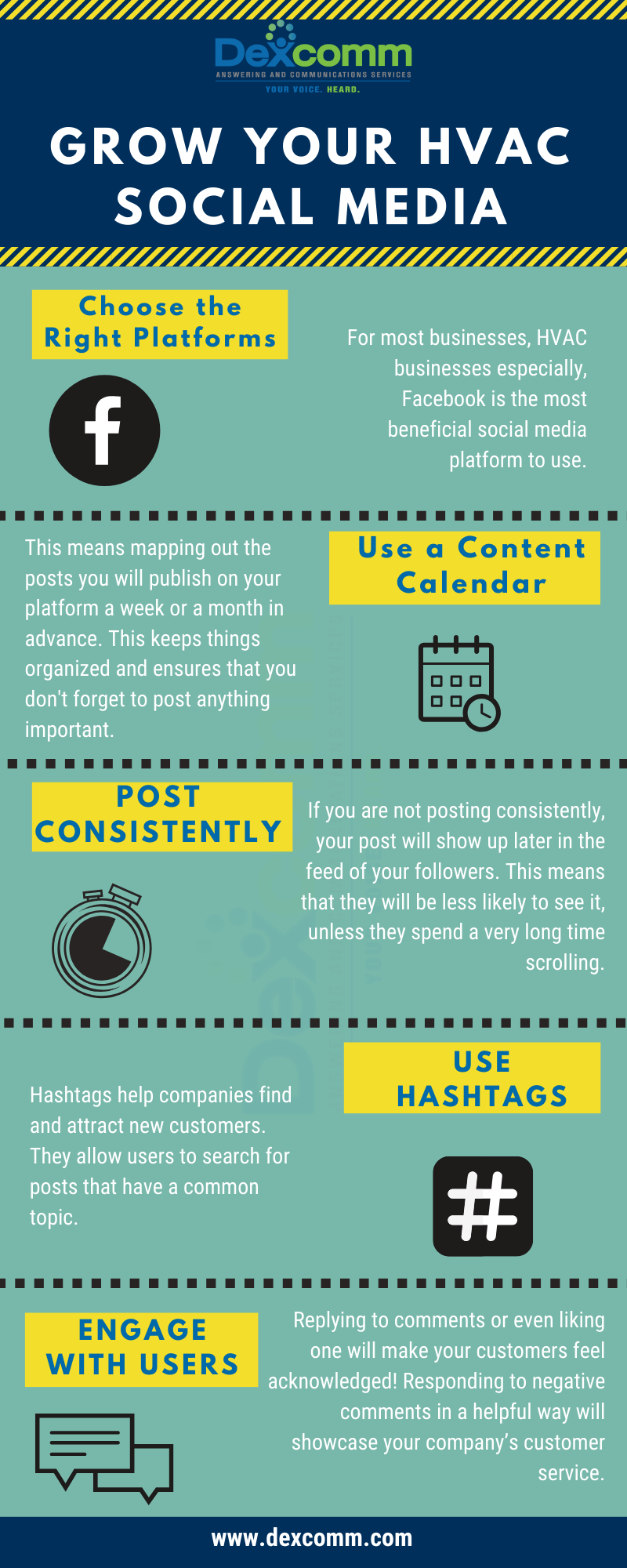 Once you have successfully marketed your preventative maintenance plan to your current clients during this HVAC off season, you will have more availability during your busy months.
Whether this be the summertime when you receive emergency calls for cooling systems or the winter times when you receive emergency calls for heating systems, your business will receive less emergency calls from your current customers. This leaves more time and availability for emergency calls from new clients, who will help grow your business.
How WIll Marketing Affect My HVAC Business
With any form of marketing you should expect to receive a large customer response. This will usually come in the form of phone calls, but can also occur through your social media or website.
Once you've spent the time and money marketing during your off season, you don't want to lose any new leads or contacts. However, if your marketing spawns an unusually high call influx, your business may not be able to answer all the calls. Missing calls in any industry is undesirable, especially in the HVAC industry.
Tip: Learn how to handle overflow calls and website visitors after marketing in Marketing an HVAC Business in the 2020 Off-Seasons."
Preparing for Call Overflow for HVAC Business
Callers who don't get into contact with your business are not likely to leave a voicemail. Instead, they usually call your competition.
In order to make sure that your marketing efforts don't go to waste, make sure that your staff is ready to handle the influx of business. Depending on your business, this could mean hiring an additional receptionist or working with an HVAC answering service.
Hiring additional staff will come with increased salary costs as well as training, which may become more of a hassle than benefit if you need your staff to immediately be ready to handle your current and potential customers.
If cost and time are of the essence, you may consider hiring an answering service to handle your increased calls. An answering service can guarantee that all of your calls will be answered, meaning that none of your potential clients are lost. Some answering companies can even work with your HVAC business software and can help with HVAC scheduling and dispatch.
Key Points
Once you have marketed preventative maintenance to your current customers, your HVAC business will soon have the benefit of servicing current clients in the off season and new clients in the busy summer and winter months.
Prepare for this by:
Adding to your staff or working with an answering service to help manage an influx in calls or even help with your HVAC scheduling and dispatching
Downloading the HVAC incoming call script below to help answer calls quickly and effectively